---
Youth and younger generations are a critical resource to Tribal Nations to rebuild and thrive. For this reason USET created a Youth Leadership Council to help educate and expose American Indian youth on Tribal cultures, the legislative and policy making process in Washington, D.C., stimulate critical thinking to address the issues in their Tribal communities, and bring opportunity to Native students.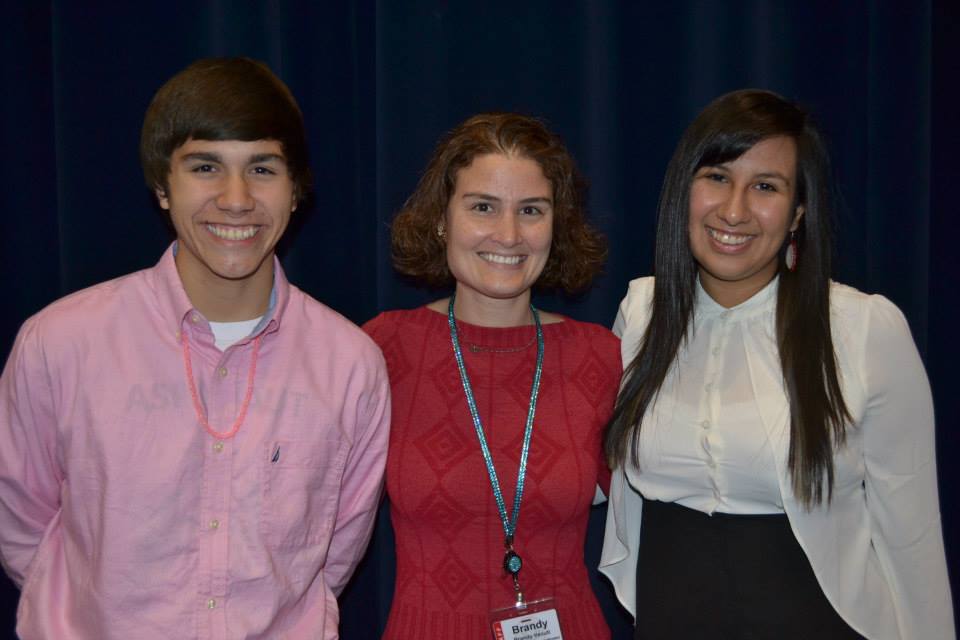 Nicodemus Bushyhead – Eastern Band of Cherokee, Brandy Venuti – USET Staff, Taloa Berg – Mississippi Band of Choctaw

Youth Leadership Council
---
During 2013 Taloa Berg, Mississippi Band of Choctaw Indians, and Nicodemus Bushyhead, Eastern Band of Cherokee Indians worked to develop the goals, objectives, and activities for the new USET Youth Leadership Council. The intent of the Youth Leadership Council is to empower USET youth, promote education, and develop future Tribal leaders. The council is expected to offer its insight, perspective, and recommendations on developing additional goals and objectives to help create new generations of Tribal leadership. In their first report this year, Taloa and Nicodemus are developing ideas for youth cultural exchange and American Indian traditional sport competitions in order to gain a greater understanding of American Indian traditions, social, and community issues. The youth leadership council is assisted by USET Special Projects Coordinator Brandy Venuti.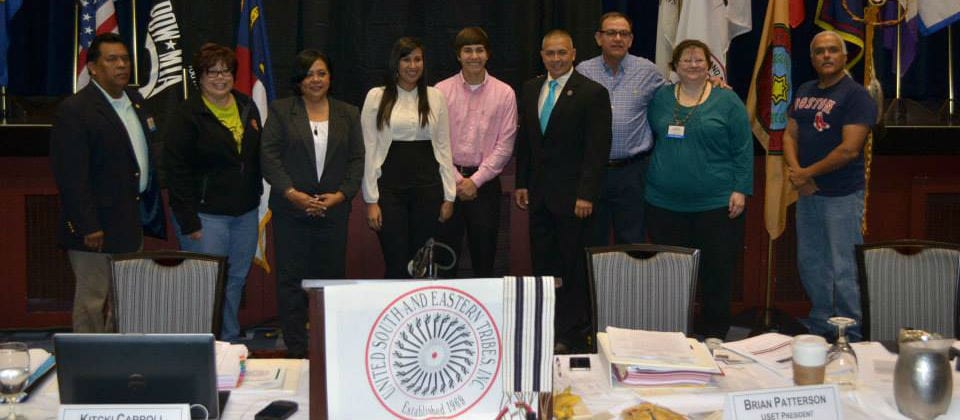 USET Executive Officers Committee, Tribal Leadership, and Youth Leadership Council

For over 20 years, USET and Close Up have partnered during USET's Impact Week Meetings in Washington, bringing Tribal Nation member Youth to DC where students are involved in the democratic process through current issue debates, collaborative learning, and the development of citizenship skills while also engaging with the USET Board of Directors.
---
---

---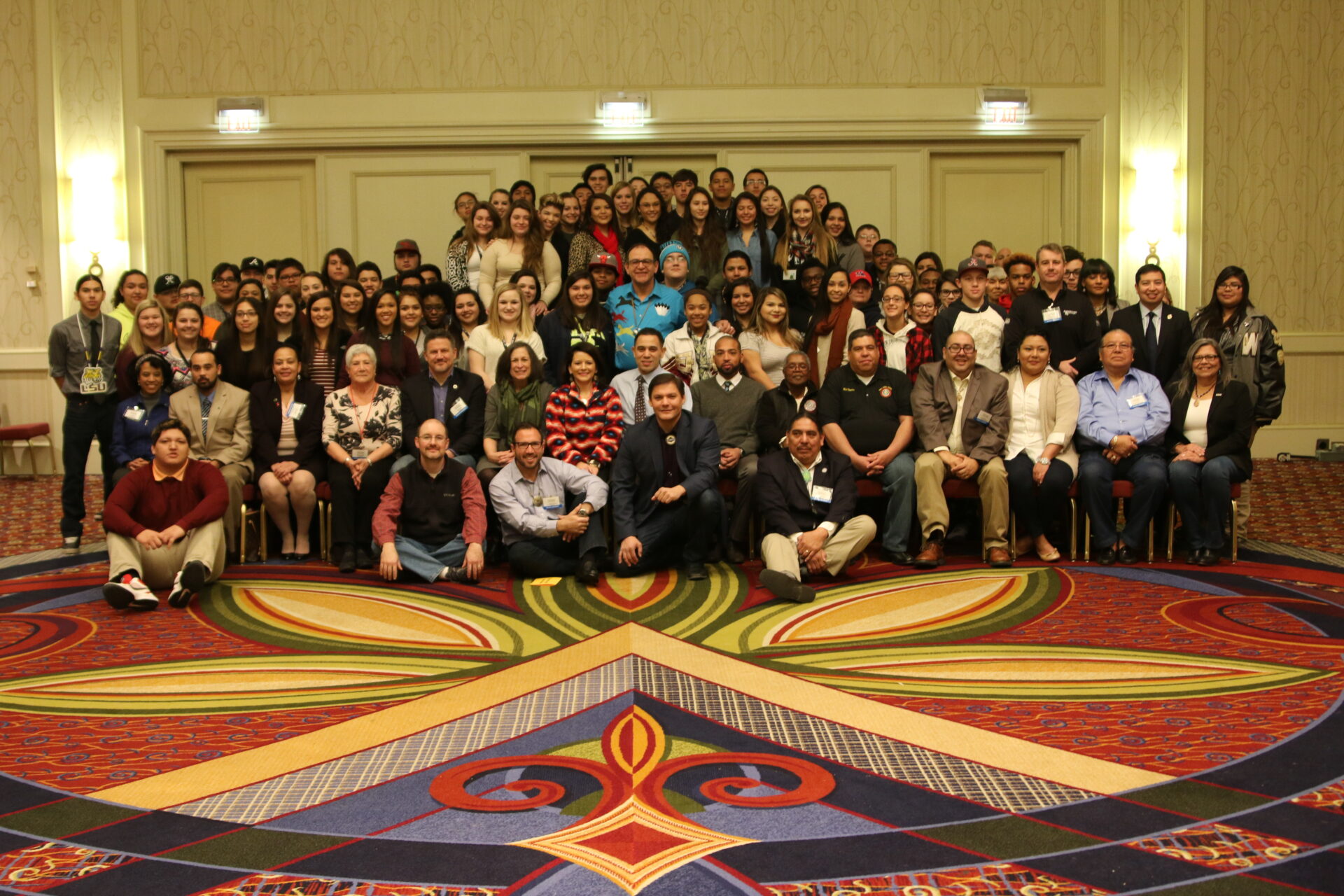 2016 USET member Students participating in Close Up
| | |
| --- | --- |
| USET Close Up students and Tribal Leaders visit with members of Congress | USET Close Up students participate in mock USET Board of Directors meeting |
---
2015 Student Participants
Close Up's High School Programs are designed to give students and educators an inside look at their democracy in action using the nation's capital as a living classroom. The Close Up Foundation has customized its trips for USET Tribal member student groups so they may gain a perspective of how Washington, D.C. and Indian Country function with one another. During their trip, students work on leadership skills, identify issues and challenges in their community, and work on community action plans to help make improvements at the Tribal level when they return to their respective communities.

---
APPLICATIONS FOR ASPIRNAUT HIGH SCHOOL & UNDERGRADUATE SUMMER RESEARCH INTERNSHIP
High School
Undergrad

USET remains involved with Vanderbilt University Medical Center's Aspirnaut Program.  The Aspirnaut Summer Research Internship is a hands-on and mentored laboratory experience for high school students interested in a career in the fields of science, technology, engineering, or mathematics (STEM). Participants reside for six weeks on the campus of Vanderbilt University and conduct biomedical research at Vanderbilt University Medical Center. Students have been involved in research ranging from understanding diabetic kidney disease and breast
cancer to designing microfluidic devices with engineers at Vanderbilt.

USET Staff hosts Tribal Aspirnaut Students at Nashville headquarters
USET Executive Director Kitcki Carroll discussed USET's partnership with Vanderbilt, "We are most excited about what has occurred up to this point.  The relationship USET has with Vanderbilt is so important because it is a critical component to our overall Tribal Nation rebuilding efforts.  The educational opportunities for our younger generations are paramount to accomplishing our goals of rebuilding Indian Country.  We must always remember, in our efforts to rebuild our communities, that it is going to take all kinds of skill sets, all sorts of expertise."
---
---
N'we Jinan Artists – Wabanaki Confederacy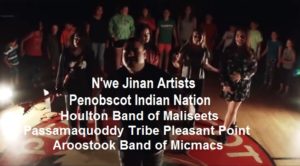 ---


United South and Eastern Tribes, Inc. was established in the Fall of 1968. The vision of USET's four founding Tribal Nations (Eastern Band of Cherokees, Mississippi Band of Choctaws, Miccosukee Tribe of Indians of Florida and Seminole Tribe of Florida) was to build strength by working in unity with one another and to ensure that there was a strong voice for Tribal Nations east of the Mississippi River. This vision evolved into USET's organizational mission to enhance the development of federally recognized Indian Tribal Nations, improve the capabilities of Tribal governments, and to assist USET members and their governments in dealing effectively with public policy issues and serving the broad needs of Indian people. USET's "Because there is Strength in Unity" motto continues to be the foundation of all its efforts to this day.
Today, USET has grown to become an inter-tribal organization with 33 federally-recognized Tribal Nation members. While defined as a regional organization, USET has developed into a nationally prominent and respected organization due to its broad policy platform and influence on the most important and critical issues facing all of Indian Country. Supporting all of its issue specific advocacy is a foundation built upon the goals of promoting and protecting the inherent sovereignty rights of all Tribal Nations, pursuing opportunities that enhance Tribal Nation rebuilding, and working to ensure that the United States upholds its sacred trust responsibilities to Indian Country.
USET represents and promotes the interests of its member Tribal Nations through conferences, associations, work groups, partnerships, etc. Additionally, it serves as a forum for the exchange of ideas, works on behalf of its membership to create an improved quality of life for American Indians through increased Health, Education, Social Services, Housing, Economic Development, Transportation, and Justice opportunities, and works to promote Indian leadership to ensure Indian Country's continued growth, development, and prosperity as Tribal Nations.
As part of its promoting Indian leadership efforts, USET fully recognizes that Indian Country's most precious resource is its youth. As a reflection of this recognition, along with its long standing relationship with the Close Up Foundation, the USET Youth Council was created via resolution in 2013 to formally reflect USET's commitment to provide its youth educational and experiential opportunities. While still in its infancy, the creation of the USET Youth Council demonstrates the commitment by today's leaders to ensure that its youth possess the necessary knowledge, skills, and abilities to become our future leaders.
For more information on USET or the USET Youth Council, please contact Brandy Sue Venuti at   bvenuti@usetinc.org.

---
American Indian College Fund – Native Pathways Guidebook
Center for Native American Youth – The Aspen Institute
Advisory Council on Historic Preservation – Native Youth Program 
Native Youth Leadership Alliance
United National Indian Tribal Youth
National Indigenous Women's Resource Center (NIWRC)  Youth Resource: Special Collections: For Teens
Youth.Gov — American Indian and Alaska Native (AI/AN) Youth
GLSEN Reports:  Erasure and Resilience: The Experiences of LGBTQ Students of Color