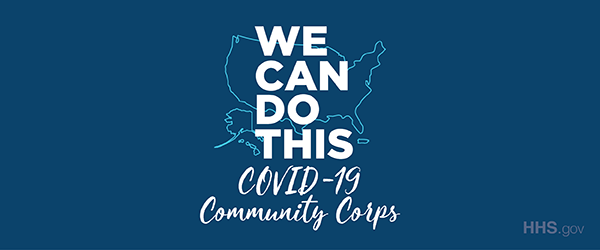 Message to the COVID-19 Community Corps: September 14, 2021
Community Corps members:
As members, we want to make sure you have timely and accurate information about the COVID-19 vaccines to share with your family, friends, or neighbors. By encouraging them to get vaccinated, you'll help protect them – and allow all of us to stay safe as Delta and other variants continue to spread.
That's why we created a one-stop shop with NEW videos, social media guides, toolkits, posters, and flyers. Visit our shareables page for materials to help you build vaccine confidence and increase COVID-19 vaccination uptake in your communities.
COVID-19 VACCINES RESOURCES PAGE
Together, we can do this. Thanks for all you do. 
The HHS COVID-19 Community Corps team