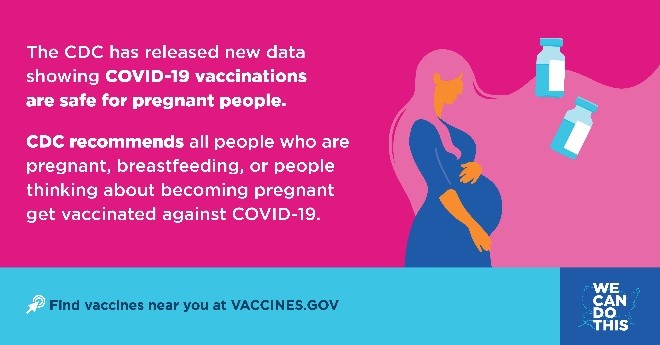 News and Updates
Resources for Indian Country
American Indian/Alaska Native Tribal Leaders Toolkit: This toolkit has resources for American Indian and Alaska Native tribal leaders who want to help increase confidence in and uptake of COVID-19 vaccines in their communities. It includes information from CDC and new, culturally tailored materials from the HHS COVID-19 public education campaign and its team of multicultural experts.
U.S. Secretary of the Interior Deb Haaland on the Importance of Getting a COVID-19 Vaccine (1:18 video)
The Tribal Self-Governance Communication & Education Tribal Consortium has released communication tools to help combat vaccine hesitancy in Tribal communities. All materials are available for public use including the videos, one-pager on the vaccines, and social media images. Check back as more materials will be rolled out in the series.

Tribal Community Stories and Vaccines Videos: Why I Decided to Take the Vaccine; What Side Effects Did You Experience
Differences in COVID-19 Vaccines Video and Toolkit resources: Informational animation video, one-pager, and social media toolkit with graphics focuses on the differences between the Moderna, Pfizer, and Johnson & Johnson vaccines, how they work within your body, and the benefits of getting a COVID-19 vaccine.

Urban Indian Health Institute:
Urban Indian Health Institute Factsheets:
USET TEC Education and Information
5/11 Social Media Graphics:
5/5 Social Media Graphics:
1/19/21 Vaccine Videos:
Resources and Information from Federal Partners
News and Updates
CDC Resources:

Updated: Reporting COVID-19 Vaccinations in the U.S. Read more.

Updated: Reporting County-Level COVID-19 Vaccination Data. Read more.

Updated: Reporting COVID-19 Vaccination Demographic Data. Read more.

Updated: Communication Resources for COVID-19 Vaccines. Read more.
General Vaccine Resources
J&J/Janssen Vaccine Information