Fighting COVID-19 Vaccine Resistance and Other Health Conspiracies
Fighting COVID-19 Vaccine Resistance and Other Health Conspiracies
Health conspiracy theories surrounding COVID-19 are leading to negative health consequences—ranging from rejecting behaviors like mask wearing and social distancing to vaccine resistance. While traditional health education works well for the "vaccine-hesitant" population who simply has questions, those same traditional methods fall flat with the "vaccine-resistant" population who consumes online health conspiracies.
Leaving these conspiracies unchallenged and merely disseminating facts alone allows misinformation to spread further. To achieve herd immunity, we must address vaccine access and hesitation, and fight conspiracy theories that are causing vaccine resistance. These innovative strategies for fighting COVID-19 conspiracies can also be applied to other public health conspiracy theories.
In this new 1-hour webinar you'll learn:
Why conspiracy theories exist and why they matter in public health.
A new framework called "conspiratorial economics" to help us understand conspiracies and how they are produced, consumed, and amplified.
How to counter health conspiracy theories using behavior change theory.
Attendance is FREE; however, registration is required to attend and is not guaranteed. Priority is given to individuals in government and non-profit organizations. The webinar is live only, a recording will not be available after. We are not accredited to offer CEUs for attending this presentation.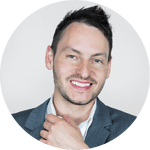 Jeff Jordan, MA
President & Executive Creative Director, Rescue Agency
Jeff is not only the founder of Rescue Agency but also a long-time strategist in behavior change marketing.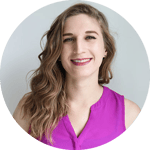 Carolyn Stalgaitis, MPH
Sr. Research Scientist, Rescue Agency
Carolyn leads research projects at Rescue designed to understand the motivations, values, and health education needs of higher-risk population segments.

C.J. Stermer, Host
Sr. Director of Education, Rescue Agency
C.J. is a community advocate who develops programs to share knowledge within our field and inspire public health organizations to increase access to healthy behaviors for vulnerable populations.