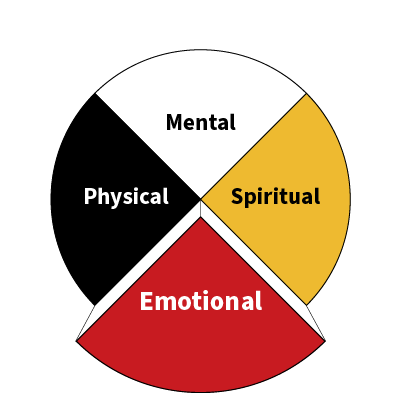 The red section and South direction of the medicine wheel represents Emotional Health. We host a variety of webinars, trainings, and events that highlight resources and behavioral health best practices.
Self-care bags—We also provide resources that promote positive emotional health such as back-to-school self-care bags that included items such as journals, aromatherapy putty, and tools for initiating difficult conversations with family members.
Best Practice Conference—During USET's annual Best Practices Conference, we offer sessions addressing resiliency, reducing stigma, and incorporating self-care, and we provide evaluation incentive items including aromatherapy putty aimed to enhance mood, relieve stress and anxiety, and promote focus and balance during the event.