---

Description: Learn what SBIRT is and how you can meet your SBIRT GPRA Measure.
Description: Learn how to properly document outside labs and hospital visits in your EHR.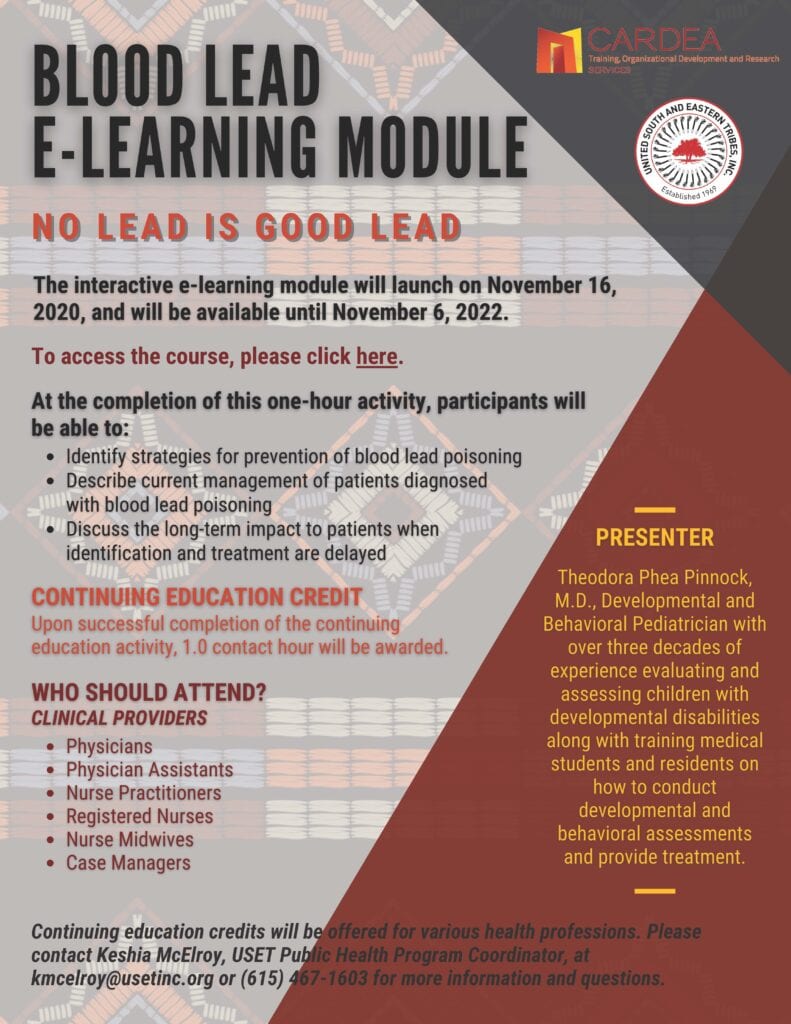 Description: As the incidence and prevalence of blood lead poisoning increases, several trends are being recognized. It has been determined that the best approach to management is prevention. In addition, the current management of blood lead levels as provided by the Centers for Disease Control and Prevention (CDC) will be presented in order to compel providers to "get it right," so thousands of children will get "appropriate services" in a timely way, therefore optimizing their outcomes.
Presenter: Theodora Phea Pinnock, M.D., Developmental and Behavioral Pediatrician has over three decades of experience evaluating and assessing children with developmental disabilities along with training medical students and residents on how to conduct developmental and behavioral assessments and provide treatment.

Description: In the 1980s and 90s, pharmaceutical companies began to market opioid painkillers aggressively, while actively downplaying their addictive potential. The number of prescriptions skyrocketed, and so did cases of addiction, beginning a crisis that continues today. What makes opioids so addictive?
Presenter: Mike Davis explains what we can do to reverse the skyrocketing rates of addiction and overdose.
TED-Ed: Lessons Worth Sharing [Directed by Good Bad Habits, narrated by Addison Anderson, music by Landon Trimble/ Playdate].
Description: Description: Learn the following about the Zika virus:
symptoms,
how it's transmitted
how to prevent it.