Generation Indigenous Kickoff Event for Tribal Youth! -April 23rd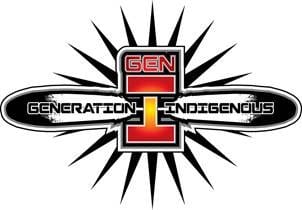 Native Youth, you are  invited to attend a kickoff event for Generation Indigenous!  President Obama launched the Gen-I Initiative at the 2014 White House Tribal Nations Conference to focus on improving the lives of Native youth by removing the barriers that stand between Native youth and their opportunity to succeed. Through new investments and increased engagement, this initiative takes a comprehensive, culturally appropriate approach to ensure all young Native people can reach their full potential.
Join representatives from The White House, U.S. Department of Health and Human Services, the Administration for Native Americans, and the Gathering of Nations Pow Wow for this exciting kickoff event!  Native youth in Grades 9-12are eligible to attend on Thursday, April 23rd, to learn about Gen-I and to take the Gen-I Challenge to make a positive impact in your community!
The event will be held on Thursday, April 23rd, 11:30 AM – 4:00 PM at the Albuquerque Convention Center. Registration will open at 11:30 AM, the event will begin promptly at 1 PM MDT.  Lunch will be provided.
We hope you can join us in celebrating, you, Gen-I and working with us toward a better future for Native Youth!
Please see the attached Save the Date flyer for more information.  If you are interested in attending, please Register Here.   Registration is on a first come, first serve basis and will be capped at 300 participants.
For more information on Gen-I, please Click Here.
Where

Albuquerque Convention Center
When:

Thursday, April 23rd at 11:30 AM MDT
Registration begins at 11:30 AM, the event will begin promptly at 1 PM MDT
The event will last approximately 4 hours.
>