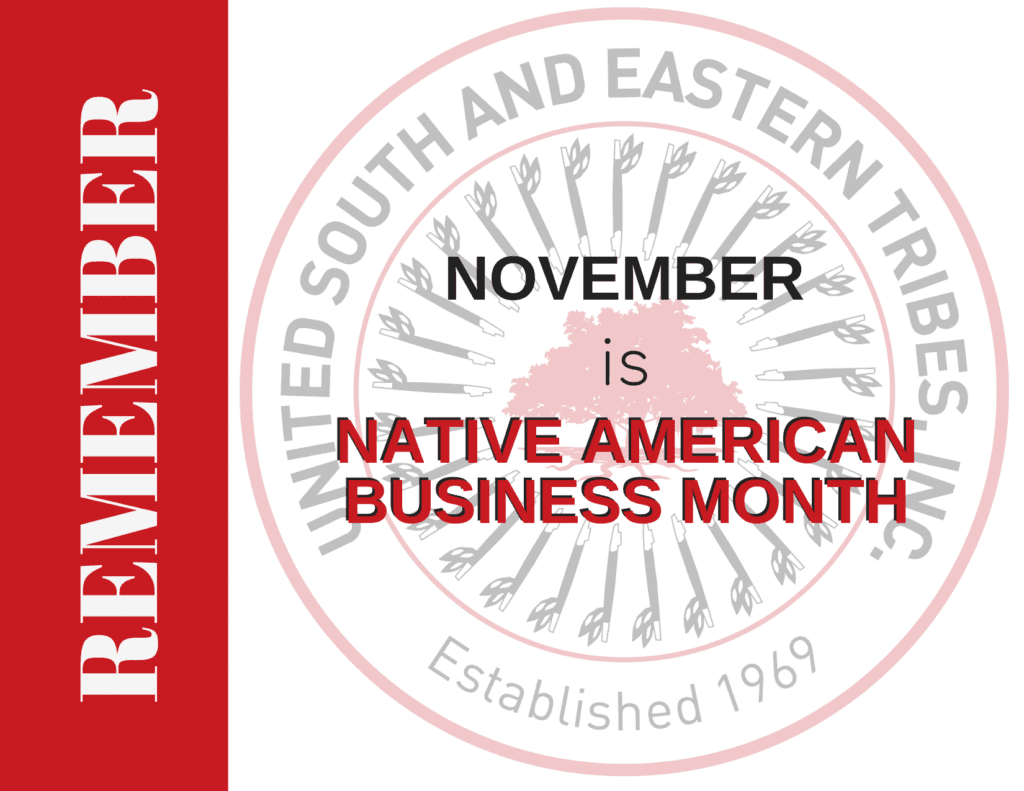 ---
Native American Business Month is a month long social media outreach initiative to highlight each USET Tribal Nation member and their economic development efforts each day in November. This initiative will allow for the sharing of economic development opportunities within the USET Tribal Nation membership and educate the larger population of economic development initiatives of Tribal Nations.
Make sure to follow USET on social media!
Native American Business Month 2020
As we take this month to reflect on the contributions of indigenous peoples and celebrate the heritage of Tribal Nations, USET would also like to designate November as Native American Business Month. Throughout the month USET will share and celebrate Tribal economies and businesses and the impact to Tribal citizens, the community, and the economy both locally and nationally. Native American Business Month is an outward-facing, social media campaign to educate and celebrate the economic diversity and accomplishment of USET member Tribal Nations. This year we look forward to continuing to elevate Tribal business success in addition to highlighting the resiliency of USET Tribal communities and businesses in response to the COVID-19 pandemic.
USET's Economic Development program recognizes and hopes to bring greater visibility to USET member Tribal Nation businesses during Native American Heritage Month.
While we are elevating these businesses today, please remember to support them throughout the year.