Cherokee Tribal leaders seek fulfillment of promise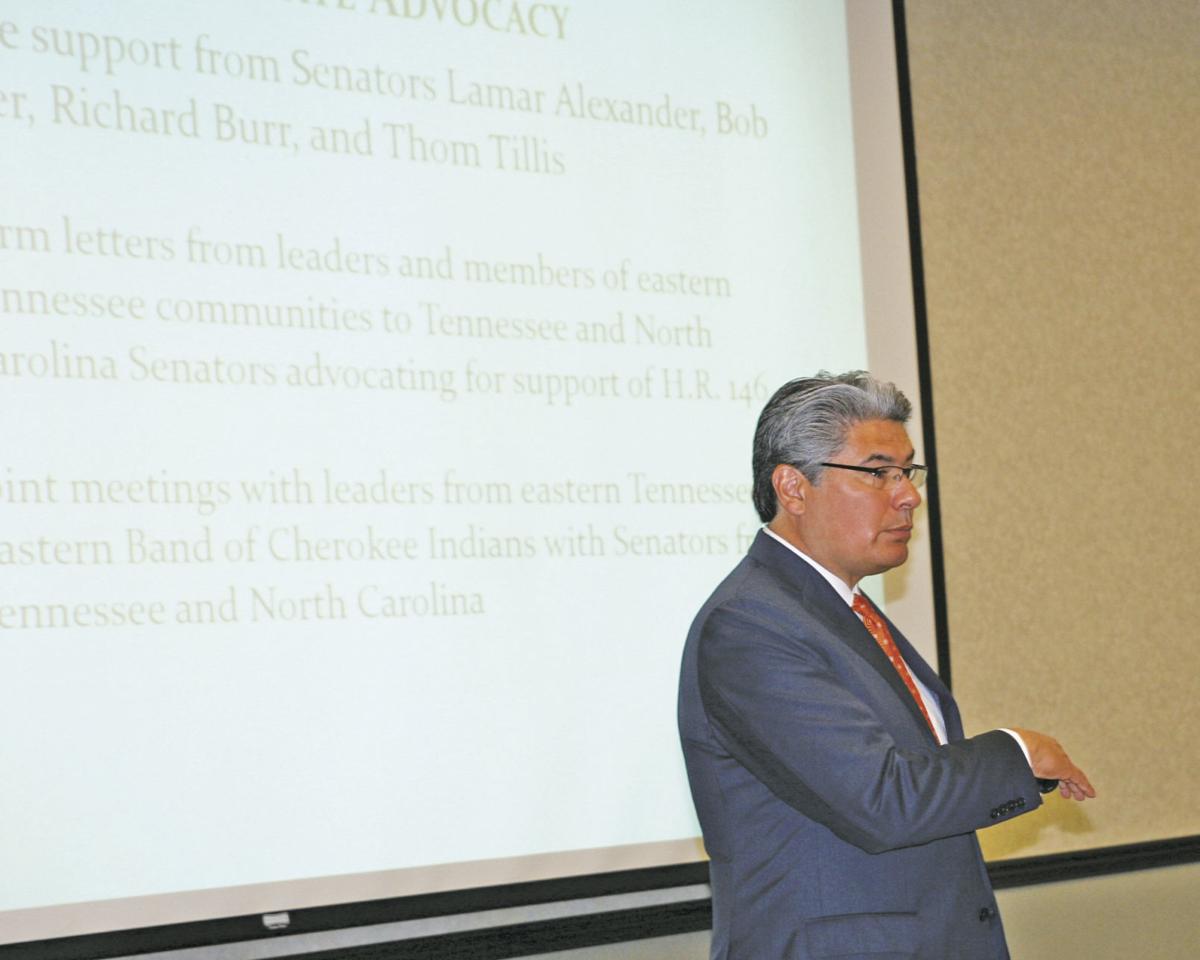 A promise unfulfilled.
The Eastern Band of the Cherokee Nation is asking the United States Congress to put 76 acres in Vonore into a land trust for the Cherokee. The land is currently home to the Sequoyah Birthplace Museum and the Chota and Tanasi memorials.
"Once we get this put back in the trust, it becomes tribal land. This ain't no business opportunity. This is mainly getting property back that belongs to the tribe," said Bill Taylor, a member of the Tribal Council.
Decades ago, when the Tennessee Valley Authority (TVA) dammed the Little Tennessee River, locals had to give up more than 15,000 acres to Tellico Lake. The Cherokee lost ancestral lands. The Eastern Band was given a permanent easement for 76 acres to preserve their heritage. Now they are asking for the land transfer to be completed.
Currently, TVA owns the land in question. Tribal lands are typically owned by the United States government and held in a trust for the tribe. The Eastern Band is asking for that to happen now.
The land didn't go into a trust when the dam was being constructed because TVA said it would hold up the Tellico project for several years. The chief of the Eastern Band at the time agreed to accept a permanent easement to keep things moving.
Wilson Pipestem, Washington lobbyist for the Cherokee, hosted a meeting in Vonore on Thursday. He said the Cherokee, with help and approval from TVA, has crafted a bill (H. R. 146) that was passed by the House in April. The bill was sent to the Indian Affairs Committee, where it has stalled.
"We need support from the local community to say, 'This bill is important to us,'" he said.
Pipestem encouraged everyone to contact Sen. Lamar Alexander and Sen. Bob Corker to encourage them to keep the project moving forward.
"This was an unfulfilled promise," said Bob Blankenship, president of the Museum of the Cherokee Indians in North Carolina. "Now we need to fulfill that promise."
Pipestem said the bill was specifically about protecting the land. There is a section in the bill that specifically prohibits gaming, or casinos. It is very clearly spelled out that the 76 acres would only be used to memorialize and interpret the history and culture of Indians.
The Eastern Band recently spent more than $2 million on improvements to the Sequoyah Birthplace Museum. The tribe believes that getting the land in the trust will help bridge the gap between Cherokee in North Carolina and Tennessee. Congressman Chuck Fleischmann has been a key supporter of the effort to get land finally given to the tribe.
Melissa Kinton may be reached at melissagkinton@gmail.com.