Florida backs away from controversial water-quality standards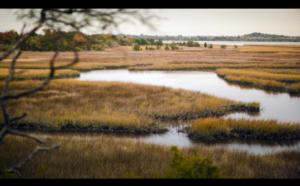 Two years after drafting water-quality standards that were widely scorned as weakening protections against some harmful chemicals, Florida is starting over.
The Department of Environmental Protection announced without fanfare this month that it was withdrawing standards a state commission approved in July 2016 to regulate the chemicals' presence in rivers, creeks and other bodies of water.
Instead, the agency will start a new update "to ensure the department is relying on the latest science," and will work with the Seminole and Miccosukee Indian tribes to gather more data, spokeswoman Dee Ann Miller said.
The Seminoles were part of a court fight that blocked the 2016 rules from being permanently adopted despite administrative law judges dismissing challenges earlier.
The tribe, the city of Miami and an industry organization, Florida Pulp & Paper Association Environmental Affairs Inc., all had disputed the basis for the state standards, which could affect the release of wastewater reaching the waterways, nearly all of which are supposed to be safe for fishing and, with treatment, for use in tap water. DEP employees pointed out that the rules set maximum levels for dozens of chemicals the state hadn't limited before.
Critics had ridiculed the 2016 standards, the first big change to state criteria in about a quarter-century, as locking in weak regulations that wouldn't protect people adequately.
Helping that complaint was the fact that the state hadn't used the same methods as many agencies to calculate some limits, and set some levels looser than guidelines the U.S. Environmental Protection Agency used.
The 2016 change loosened standards for levels of some substances, such as benzene, which is common in gasoline and can increase the risk of developing cancer. It also tightened limits for other substances, such as the solvent trichloroethylene, which also has cancer risks.
The Miccosukee, who have their own criteria for their territory around the Everglades, had argued the state hadn't considered impacts to their water quality.
Environmental groups ranging from the Clean Water Network to the Save the Manatee Club opposed the 2016 standards, and organizations that sit out other controversies joined the debate. Jacksonville's city council passed a resolution in the fall of 2016 "expressing concerns" over the standards and asking for more review by the EPA.
Some groups continued building the case against the standards after the state's appointed Environmental Regulation Commission approved them on a 3-2 vote.
The St. Johns Riverkeeper organization had worked with other activists to evaluate the standards, and argued that people who regularly eat Florida fish and shellfish faced a higher cancer risk that was also bad for the seafood and fishing industries.
"Florida's economy relies so heavily on clean water. This rule would have resulted in a direct hit to the commercial and recreational fishing industry, tourism, and public health," Riverkeeper Lisa Rinaman said. "You have to ask who would have benefited from this rule. It certainly wasn't me, my children, or my fellow Floridians."
The state hasn't announced a timetable for developing replacement standards. Miller, the DEP spokeswoman, said information about public meetings and the process for drafting new rules will be released "as soon as possible."
Steve Patterson: (904) 359-4263