Law organization focuses on Native American issues, travels to analyze law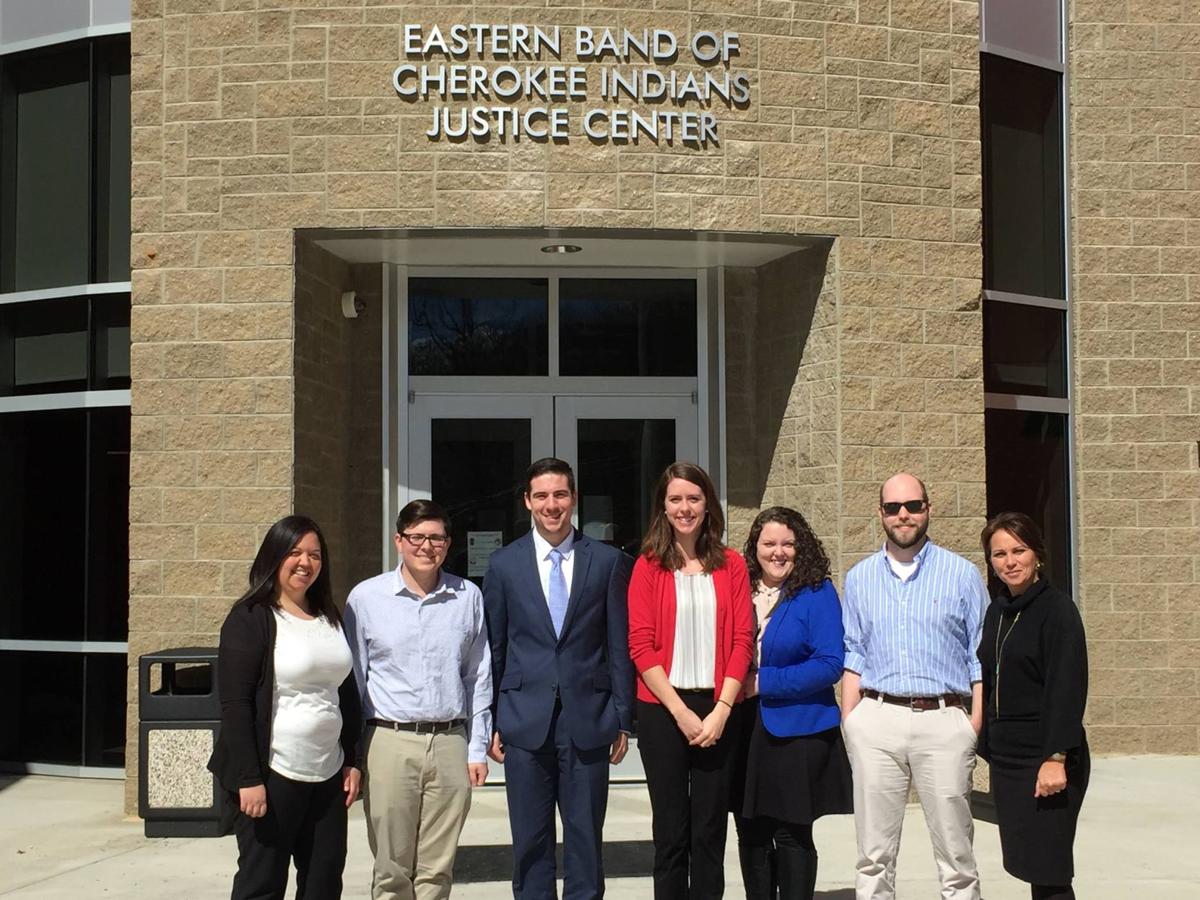 Native American Law Students Association (NALSA) is an organization dedicated to Native American law and issues and encouraging Native American students to pursue law.
Elizabeth Holland, NALSA president and third-year law student, said NALSA aims to accomplish its goals by hosting events that provide information to educate those interested in Native American law and push for more Native American law students while remaining inclusive.
"Our chapter strives to be a welcoming place," Holland said. "We have both Native American and non-Native members."
Don Leatherman, faculty advisor of NALSA and W. Allen Separk Distinguished Professor of Law, said that the organization allows members of all backgrounds to consider different perspectives.
"We each improve by better appreciating the perspectives of others," Leatherman said. "The campus organization allows students of different backgrounds to share their perspectives and also gives students a window into the unique perspective of Native Americans, including the challenges that many face daily."
The organization meets monthly to discuss and analyze current legal issues regarding Native populations, such as the Dakota Access Pipeline and the Indian Child Welfare Act. The organization has also hosted guest speakers to give talks on the issues.
Holland said NALSA is an "offshoot" of the National Native American Law Students Association (NNALSA), which was founded in 1970.
"Both organizations hope to provide a network for and resources to aid students who exhibit an interest in Federal Indian Law, tribal law and tribal governance," Holland said. "Both organizations seek to welcome Native American students to law school and develop programs to share knowledge of indigenous legal issues with the student body and legal community."
Joshua Canterbury, who graduated in the spring of 2017 from the College of Law and was the founder of the UT NNALSA chapter, decided to start the group to "educate future attorneys about the unique position of American Indian tribes in the U.S. legal system and the problems facing Indian Country."
This past year, NALSA was able to send a team to the NNALSA Moot Court Competition at the UCLA School of Law to take part in identifying and analyzing Native American law issues.
Andrew Schrack, NALSA vice president and second-year law student, said NALSA also works with the Eastern Band of Cherokee Indians (EBCI) to set up events and trips to Cherokee, North Carolina, to visit the tribe's Office of Legal Services.
Schrack even participated in an event in which he got to help with pro bono work at the EBCI's Office of Legal Services through the 2017 Alternative Spring Break program.
"There, we were able to help the tribe with several different legal projects, including editing proposed regulations," Schrack said. "It was a great experience and gave me a greater appreciation of what a tribal attorney does."
From traveling across the country to visiting the local tribes, NALSA provides the organization's members first-hand experience with Native American law.
"NALSA has opened my eyes to an area of the law that too few people understand and care about," Holland said.