Louisiana Literature: 'The Tunica-Biloxi Tribe: Its Culture and People'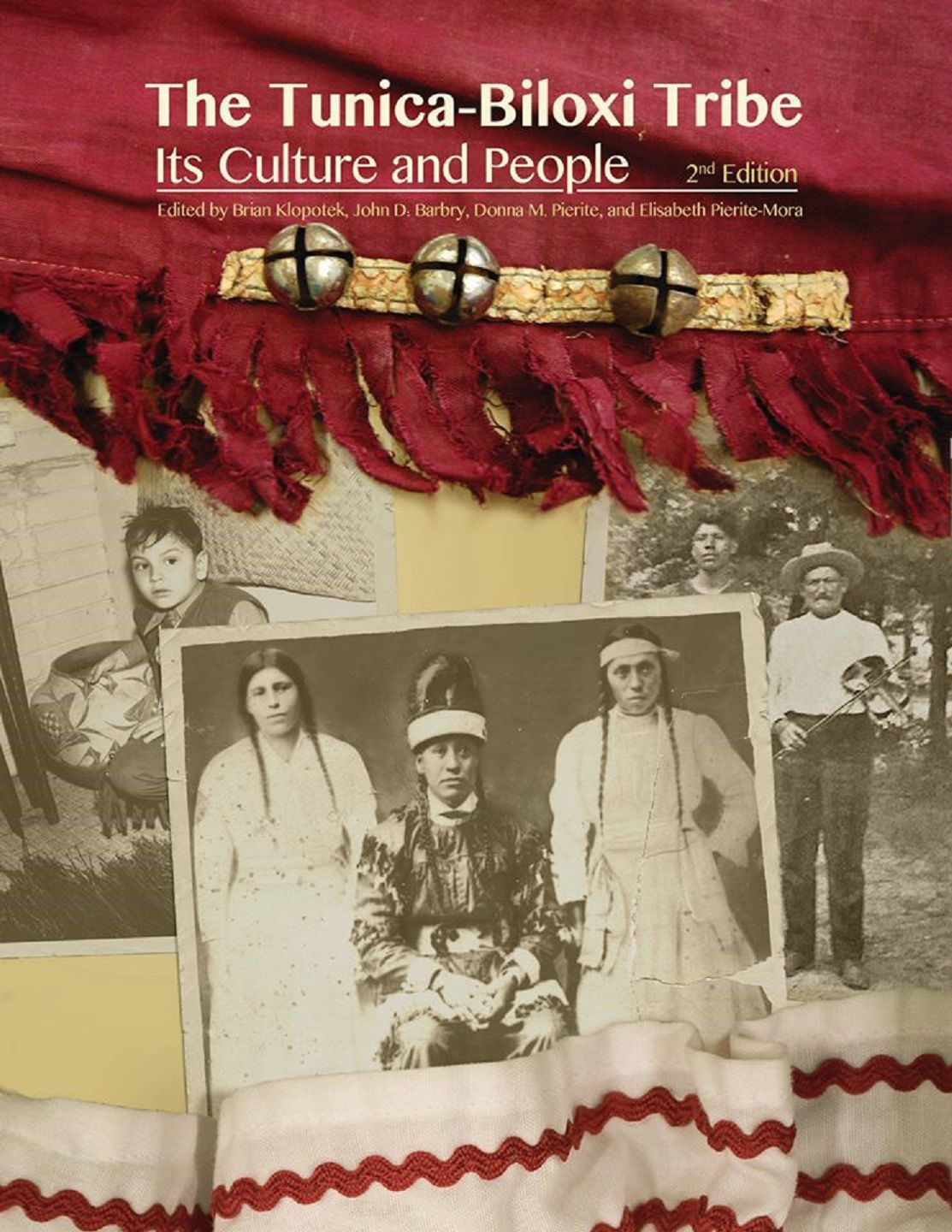 "The Tunica-Biloxi Tribe: Its Culture and People" by John D. Barbry, Donna M. Pierite and Elisabeth Pierite-Mora
The Tunica-Biloxi of Louisiana, along with its Language and Culture Revitalization Program, has released a second edition of their book, "The Tunica-Biloxi Tribe: Its Culture and People."
"The new edition comes more than 30 years after the book's original release in 1987 and contains new insights and information on the tribe's storied past and place in Louisiana history," a news release says.
The new version brings the Tunica-Biloxi's story to the present, and includes recent scholarship and annotated photographs representing a broader cross-section of tribal families.
"The book tracks the Tunica-Biloxi Tribe from European contact to the present and surveys its integral connection with the history of Louisiana and the lower-Mississippi region. The book also provides information on the linguistic significance of the tribe's native language which has recently been designated as 'reawakening' by Ethnologue.com," the release also says.
John D. Barbry, Donna M. Pierite and Elisabeth Pierite-Mora are the co-authors.
Also contributing their expertise to the book were Patricia Anderson, Jeffrey P. Brain, Elizabeth N. Ellis, Hiram F. "Pete" Gregory, Raina Heaton, Brian Klopotek, Arlinda Locklear and Judith M. Maxwell.
This book was funded by support of the Lower Mississippi Delta Initiative of the National Park Service with assistance from Cane River Creole National Historical Park and the Tunica-Biloxi Tribe of Louisiana.
The book is available at the Tunica-Biloxi Museum and Cultural and Educational Resources Center Library gift shop, 151 Melancon Drive in Marksville, or at the LA1 Shop at Paragon Casino Resort next door. For more information, call (800) 272-9767.