Mashpee Tribe's Summer Camp Teaches Kids A Mix Of Old Traditions And New Science
This week, the Mashpee Wampanoag tribe is wrapping up a science camp for its middle schoolers. The kids have been diving into subjects like water quality, climate change and sea turtle biology. But officials are also infusing the program with tribal history.
The idea for this science camp was born six years ago at the United South And Eastern Tribes conference. Chuckie Green, the director of the Mashpee Wampanoag Natural Resources Department, was talking with a few old friends about a classic topic: "kids these days."
"As kids we learned about our environment and about our traditions from our elders," recounts Green. But he admits when he was a kid that was almost by default. With only a few people owning TVs in town, talking to tribal elders was also a means of entertainment.
In today's smartphone- and social media-saturated world, Green argues those interactions with tribal elders are not happening as often anymore. He feared the tribe's traditional knowledge of the land and local environment was starting to fade away. It's something officials like Green hope to prevent with the Preserving Our Homelands day camp.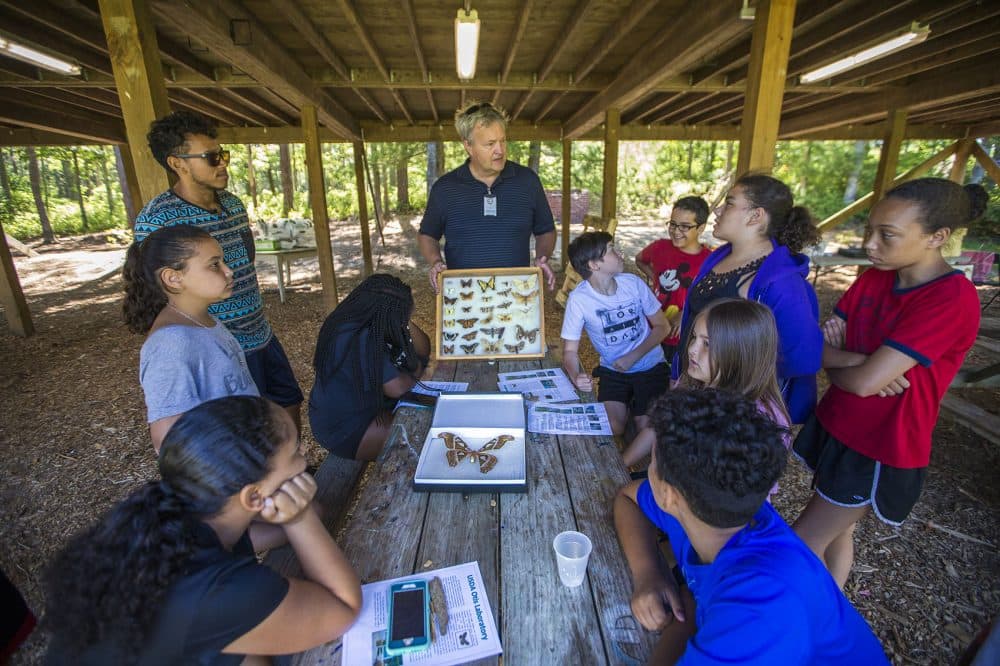 This day's lesson is all about insects. After getting a primer on water scorpion sub-species and swimming beetles, the 12 students in class head out on a bug hunt to a local swamp.
"Let's catch some bugs!" yells a camp mentor as the group begins its search.
There, group leaders from the tribe don't miss a beat, pointing out how the cedar trees dotting the landscape in the soggy ground also have an important use in the community.
"This is the inner bark. And we use it for lashing together the frame for the house, making baskets, clothes," says Kitty Hendricks, the Mashpee Wampanoag education coordinator, as she packs some of it away for use later on in camp.
Hendricks wants to make sure the Wampanoag language and context is infused throughout the program. Take those cedars she's talking about. Hendricks explains they're resistant to rot and bug infestations, which is why they're used to construct the tribe's traditional homes.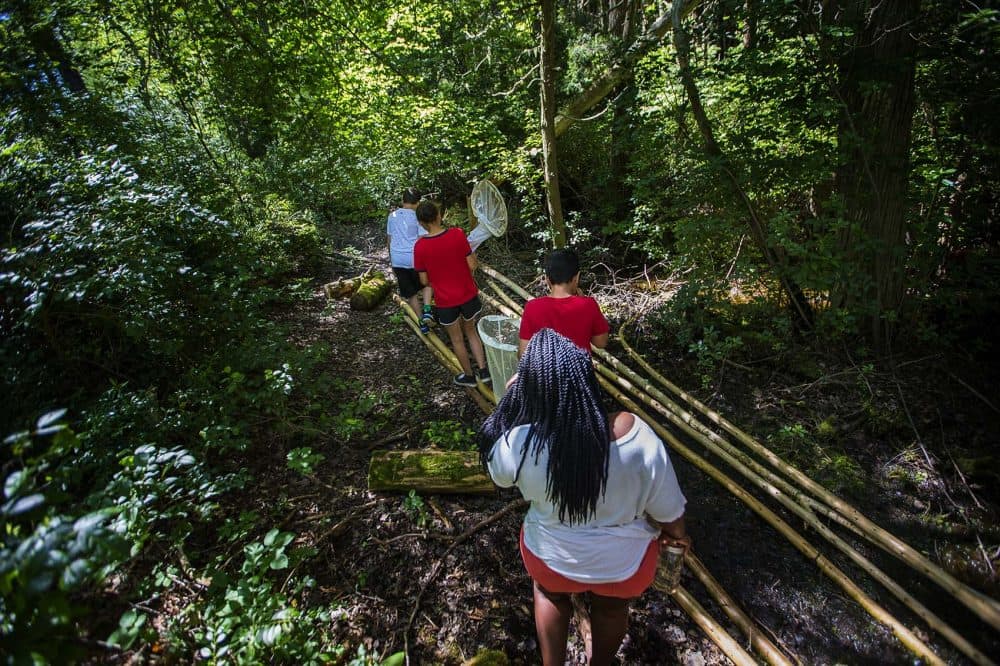 Thirteen-year-old Angel Peters takes a second to listen, but then refocuses on his catch.
"We have a beetle and a slug," he says, looking at the creatures he just captured in a mason jar.
This is Peters' third year at science camp. Each year, he says he learns something new, like how to make glue out of maple sap. But Peters explains he keeps coming back because he loves it.
"It's just having fun with your culture and doing science at the same time," he says.
That's music to Hendrick's ears. She hopes the kids learn that a career in environmental science and marine biology means spending a lot of time outside and on the ocean.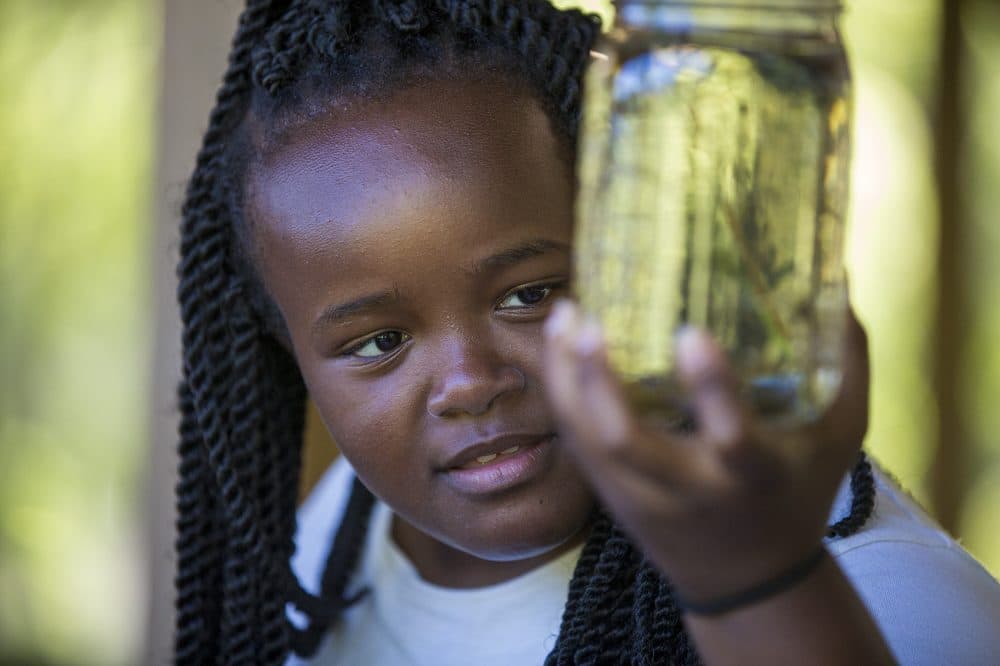 "You're going to just be doing what is our job as stewards of this earth," she says.
It's a tradition that's deeply rooted in the tribe's heritage. And tribal leaders say that traditional knowledge and rigorous academic science go hand in hand.
"Native people had to be scientists in order to survive," says Green, the Natural Resources director. "So they had to understand the natural world and what was going on and how to deal with it."
Since starting the program in 2012, three additional tribes have developed similar camps for their kids: the Seneca Nation in New York, the Penobscot Nation and the Houlton Band of Maliseets, both in Maine.
Both Green and Hendricks say, ultimately, they hope kids from the tribe will get degrees in science and then come back home to lead research on things like resource preservation. They believe that as the world and the climate continue to change, it's important that people who have historic and cultural ties to the land are the ones helping the broader community adapt.
This segment aired on July 30, 2018.