Native Americans in South Carolina: 'A great survival story'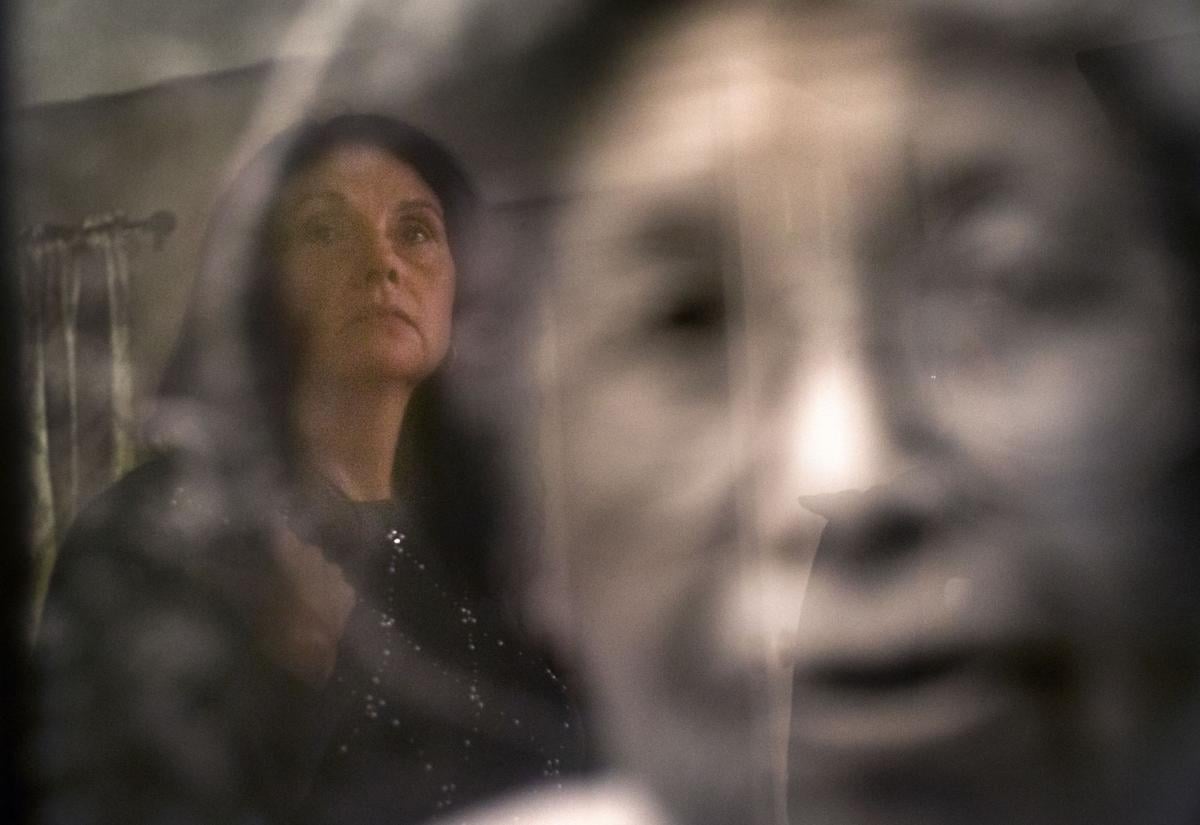 Near the foothills of Appalachia, just south of the South Carolina-North Carolina line and a few miles from Andrew Jackson State Park, the Catawba Indians want the world to know they are alive and strong.
South Carolina's only federally recognized Native American tribe, the Catawbas have been around for at least 5,000 years.
Today, there's a reason many know little about the tribe: Its members are like their fellow South Carolinians in a lot of ways. What some don't see, however, is how Catawbas fight to sustain their ancestral traditions while fully embracing American society in the 21st century.
Rocking chairs adorn the porches of modest, two-story suburban homes. Children attend York County public schools, where once a year they learn about the Pilgrims and the Indians. Saturdays are for Gamecock football. Sundays are for church. In December, Christmas lights and garland frame windows and wrap porches.
They pay vehicle taxes on their South Carolina license plates. They pay SCE&G to light and heat their homes.
"If you're looking for the buffalo and the teepees, you won't find them," said Fred Sanders, a citizen of the Catawba Indian Nation.
But in other ways, the tribe has retained pieces of its past. Members elect a chief, not a mayor, to govern them. A medicine man treats some illnesses with herbal remedies and orchestrates ceremonial fires.
Every so often, the Catawbas will beat out bigger tribes from out West for federal grants set aside for reservations. Most recently, Sanders said, the tribe won money to replace a well system with a waterline.
Perhaps the most important key to maintaining the tribe's heritage and autonomy has been through the continuation of the Catawba clay pottery, an ancient art form dating back several millennia.
"This is one of the greatest stories of survival in American history," said Brent Burgin, an archivist at the University of South Carolina Lancaster.
Centuries of tribal struggles
Shortly after Europeans arrived, it is estimated that 8,000 to 10,000 Catawba Indians made their home in what now is South and North Carolina. By 1800, however, their tribe was reduced to 120 members and forced into the areas south of Charlotte — a grim reality shaped by conflicts and governmental policy but also by disease.
It's possible, Burgin posits, the Catawba tribe's relatively small population kept it from the attention of President Andrew Jackson, whose 1830 Indian Removal Act led to the 1838 "Trail of Tears," a forced removal of Cherokee, Seminoles, Chickasaw and Choctaw, Ponca and Muscogee Indians from the Southeast. At least 13,000 are believed to have died during their perilous trip toward Oklahoma.
Unlike the other tribes, Burgin said, the Catawbas were relatively small in numbers.
The Catawbas lived on a 15-square mile reservation from 1763 to 1840 in the land that makes up modern day Rock Hill. In 1840, South Carolina signed a new treaty — one later deemed illegal — that led to a 1-square mile 630-acre reservation. The Catawbas lived there quietly for many years.
In 1909, the Catawba sent a petition to the U.S. government seeking citizenship. In 1929, Chief Samuel Taylor Blue began the process of seeking federal recognition, and in 1941 the tribe gained that recognition. Three years later, South Carolina granted the Catawba and other Native American residents of the state citizenship, but not voting rights.
But in 1959, the federal government terminated its recognition of the Catawbas, stripping them of federal benefits and subjecting them to state law. Later, the law was amended to allow Catawbas to marry whites.
In 1973, the Catawbas applied once again to become federally recognized under Chief Gilbert Blue, but it would take 20 more years before the federal government reversed its 1959 termination, recognizing the tribe once and for all and settling land claims for $50 million.
"This was a long, difficult struggle and eventually the Catawbas had no recourse than to sue all individual property owners within the boundaries of the original 15 square mile reservation," Burgin said.
In 1996, the Catawba formed a partnership with a Myrtle Beach-based company to manage bingo parlors, but revenue losses led to their closure six years later. The state denied the Catawba gambling rights, then created a statewide lottery shortly thereafter.
The 2010 U.S. Census showed 3,370 people claimed Catawba ancestry; 2,025 identified as Catawba.
A visit with a tribal artist
Inside Sanders' double-wide mobile home, a Christmas movie plays on the flat screen and an empty can of ginger ale sits on the coffee table.
Framed portraits of his ancestors dot the walls. He pulls a cardboard box out of his bedroom closet and takes out his regalia — a beaded deer hide jacket worn during ceremonies and special occasions.
"I made this myself," he said, as he pushed his arms through the sleeves.
He'll wear the regalia to special ceremonies and fires. When he couldn't quite fully button the deer hide over his stomach, he laughed.
"I don't wear it that often."
Sanders, 60, grew up on the reservation and attended York County schools. He never felt that he was a victim of outright discrimination.
When he was 14, however, he trailed behind other students. While most teachers were supportive, one advised him to drop out, so he did.
He left the reservation and worked odd jobs around Rock Hill until he found a lucrative and sustainable trade in welding.
After getting married, he and his wife moved back to the reservation where they raised their two daughters. His grandmother taught him how to make Catawba pottery 20 years ago.
In a shed outside his trailer, Sanders keeps a rubber garbage can full of clay he dug from the banks of the Catawba River. While the clay is still wet, he sifts it a few times to get it as fine as possible. Then he lets it sit in the cans for two to three weeks.
When he's ready to work the clay, he sits at a table and listens to 103.7, "Country's Hottest Hits," through a green CD player. The smell is musty from rain dripping through a crack in the ceiling.
He cracks open a cold can of Bud Light, flicks on a lamp dangling from the ceiling and hunches over the table with the clay and a mold he made by hand. An American flag merged with a black-and-white image of an Indian hangs in the window.
After Sanders shapes the pipes with the molds, he lets them sit overnight or until they are ready to be burned. From start to finish, with only minor changes, this process pretty much mirrors how Catawba Indians made their clay pottery long ago.
"I'm proud I can do something that represents my tribe," he said.
'We're still here'
A few streets from Sanders' house, Brooke Bauer and her mother, JoAnn Bauer, live in a larger and more suburban style home. Their family is well-known around the tribe; JoAnn's late mother, Evelyn B. George, was once the Catawbas' "master potter." Of of JoAnn's eight siblings, Wayne George was vice chief and John George was the tribe's medicine man.
Brooke Bauer herself is well-known; to her knowledge, she is the only Catawba Indian to receive a Ph.D. She wrote an unprecedented dissertation on the role Catawba women have played in maintaining the the tribe's identity and sovereignty. Today, she is a professor of U.S. history and Native American studies at the University of South Carolina-Lancaster.
Bauer grew up shortly after integration and attended school alongside African-Americans and white students in the 1970s. Her mother had attended a segregated school for Catawbas.
Bauer said other students often called her racial slurs, such as "half-breed" and "redskin."
"After the third grade, I felt like I didn't fit in," she said, "and around the age of 15 or 16, I came to a realization this is something I need to be proud of."
Today, being Catawba Indian in public school in the South is not much of a different experience for Bauer's son. When he was in third grade in Georgia, a teacher gave him a school form in which he was asked to check a "race" box. He checked "Native American."
The next day, the teacher gave the form back to him and told him to take it home.
"Have your parents fix this," she said. "You're not Native American."
The "prove your ancestry" is only the latest form of suppression and ignorance of Native Americans, Bauer said. Between the popularity of DNA tests and romanticized family lore, it's almost a hip thing to be a Native American these days.
"Every one has a grandmother who was a 'Cherokee princess.' No, your grandmother wasn't a Cherokee princess," she said. "Because Cherokee women did not populate the entire Southeast … People want to be us, but they don't want to know us."
As an educator, Bauer thinks often about how people learn about Native Americans, particularly in the modern era.
Not all Native American tribes are similar in their culture, language and struggles. Many tribal nations and groups acknowledge a dual citizenship — first as a tribal citizen of their nation, band or group, and second as an American citizen.
In 2019, Bauer wants Native Americans to been seen as active, engaged citizens of their respective nations and of America.
"We're not a thing of the past," she said. "We're still here."