NC Land Conservancies Protect Heirloom Plants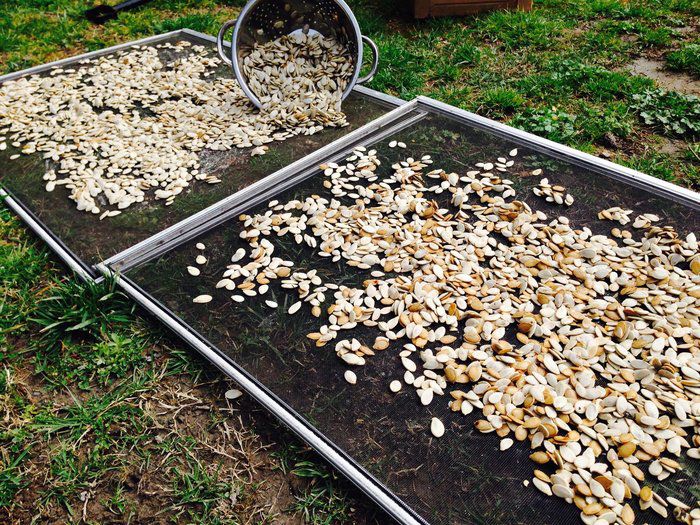 CHEROKEE — This week's warm and sunny weather forecast in most parts of the state likely has many digging out their garden gloves and playing in the dirt. But before you head to a big-box store to purchase your seeds and plants, the state's land conservancies and family farms hope you'll consider heirloom varieties.
Nancy Long and her husband, Harold, of Long Family Farms and Gallery, exclusively plant vegetables on their farm in Cherokee County that was passed down from the Eastern Band of Cherokee.
"There's the ability to share with others by sharing the seeds and the stories and the memories," she says. "Like, it might be, 'Oh, these were grandpa's butter beans or grandma's favorite tomato.' All these seeds have so many different stories and the memories that go along with it."
Harold Long, a member of the Cherokee, recently traveled to Oklahoma to retrieve Cherokee tan pumpkin seeds, once thought lost but found on a farm there. They've since shared the seeds through an outreach program. The Mainspring Conservation Trust has conservation easements on four farms in Cherokee and Clay counties to help preserve farms such as the Longs'.
Land conservancies are able to preserve farmland through the USDA's Natural Resources Conservation Service Farm Bill, currently up for renewal in Congress.
Sara Posey is the Hiwassee Programs Manager for the Mainspring Conservation Trust and says beyond the importance of preserving horticulture history, maintaining a variety helps protect the food supply.
"When we're in a monoculture, we are susceptible to insect blights, and if we only have one strain of a plant, then it's gone and that's the resurgence with heirloom," she explains. "They are all genetically different."
Long says people who have heirloom plants and vegetables on their own land can help secure the long-term history of varieties for generations to come.
"If more people would take an interest and have seed exchanges, more of the seeds would be able to get into other people's hands, so really in order to save a seed, you have to share them," Long adds.
Recently, the University of North Carolina-Asheville hosted a seed exchange. The Carolina Farm Stewardship Association has a similar program.