Article Link
There is a memorial that looks over Omaha Beach in France, it honors the Native Americans who took part in the Normandy invasions that helped free France from their Nazi occupiers during World War II.
A group of residents in Normandy are trying to get a large bust of Charles Shay, a Native American who served as a medic during the D-Day invasions and who now lives in Normandy.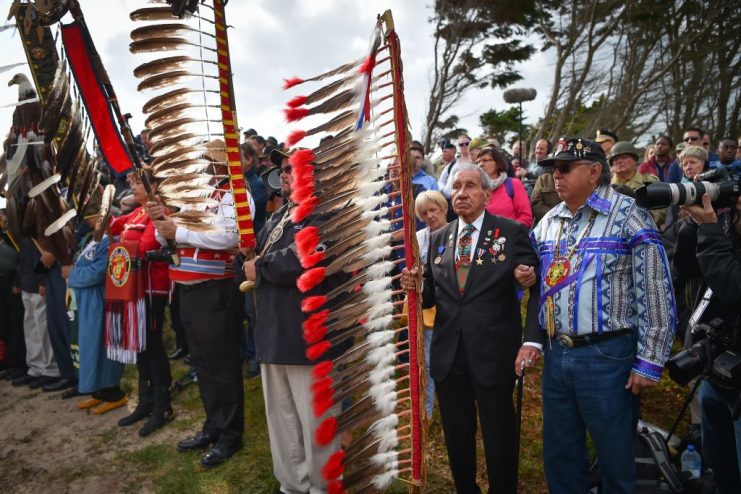 Marie-Pascale Legrand is Shay's caretaker. She is hoping to get the bust erected while Shay is still alive.
The group in Normandy are working to get a 165-pound bronze bust made for Shay. They intend to place it in the center of the Charles Shay Indian Memorial in Saint-Laurent-sur-Mer, France.
The memorial was opened in 2017 and has become a popular place for American generals to visit during the annual D-Day anniversary ceremonies.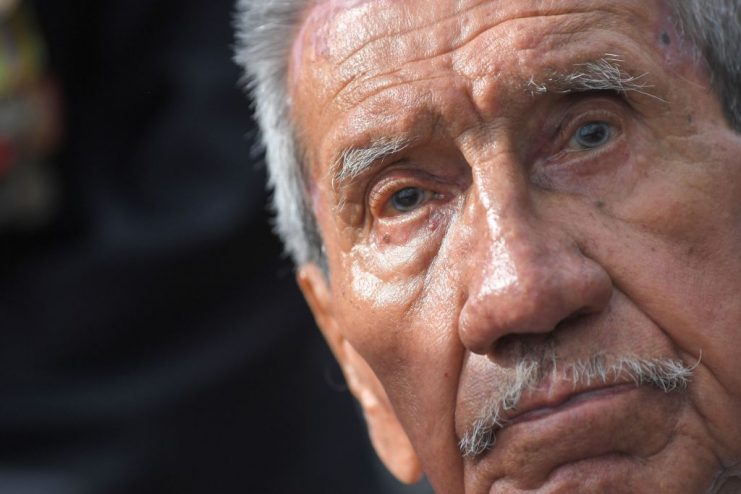 If all goes as planned, the bust will be unveiled at the 76th anniversary celebration on June 6, 2020. Legrand has put 3,000 euros into the project. A GoFundMe campaign has been started to help with the expenses which are expected to reach $13,000.
The group has already received permission from local authorities to proceed with the project. Plans are underway to dig at the site and pour the concrete foundation that will secure the memorial against the winds on the Omaha Beach bluffs.
Shay is a Penobscot Native American. He was 19 years old when he stormed ashore at Normandy in the first wave of Allies to hit Omaha Beach during the invasion…