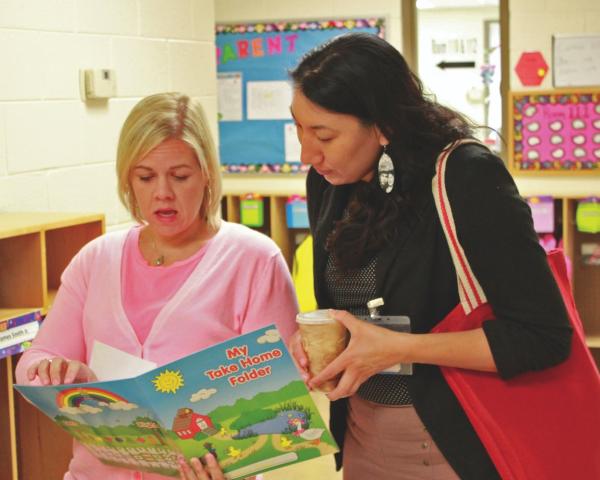 Amble Smoker/One Feather photos
Sedelta Oosahwee and Natalie Case review coursework at Dora Reed, which prepares students for homework.
Story By: ICTMN Staff – 9/12/14
Sedelta Oosahwee, associate director of the White House Initiative on American Indian and Alaska Native Education, arrived in Cherokee, North Carolina September 9 to tour Eastern Band of Cherokee Indians tribal education facilities, reports the Cherokee One Feather.
Oosahwee, Mandan, Arikara, Hidatsa & Handan Nation, was there to tour the facilities and talk to students, teachers and administrators about any issues in the education system.
"She comes from a background of Cherokee speakers; so it was a very interesting visit," Renissa McLaughlin, New Kituwah Academy manager, told the Cherokee One Feather. "She already had a background, and I was very pleased with the interest in our program. We discussed assessments and language maintenance of the tribe."
According to the Cherokee One Feather the visit was made possible by the United South and Eastern Tribes office.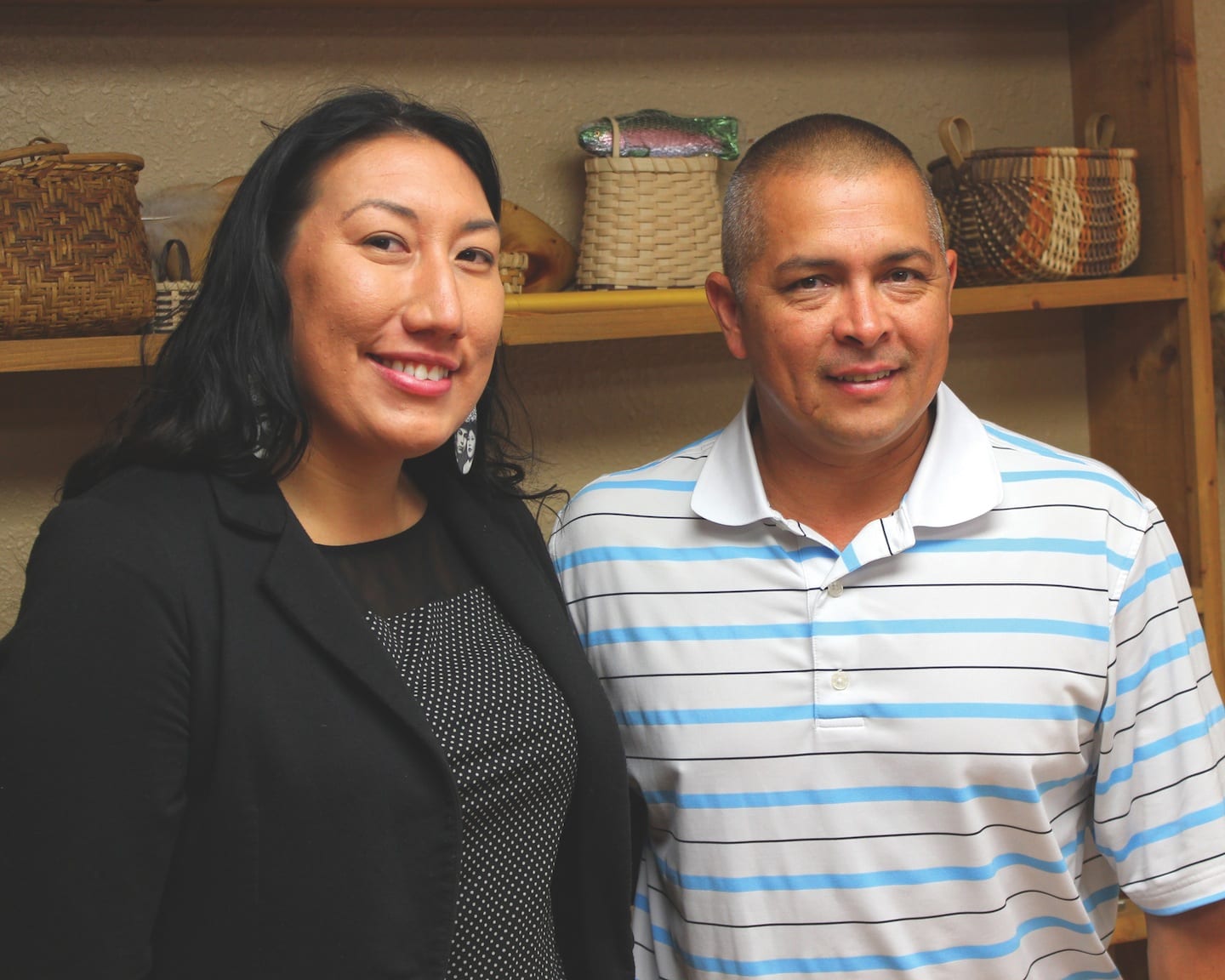 Sedelta Oosahwee visits with Principal Chief Michell Hicks on Tuesday, September 9. (Amble Smoker/One Feather photos)