Nicole Carroll, USA TODAY
Jessie "Little Doe" Baird is one of USA TODAY's Women of the Century. To commemorate the 100th anniversary of the 19th Amendment, we've assembled a list of 100 women who've made a substantial impact on our country or our lives over the past 100 years. Read about them all at usatoday.com/WomenoftheCentury.
The Wampanoag language was not dead.
To call it dead would be an insult to the ancestors who left it for future generations, as a way to communicate – and a way to teach.
But it was "unspoken" until linguist Jessie "Little Doe" Baird brought it back. Her project's Wampanoag dictionary holds more than 11,000 entries. And she's not done; she may never be done.
Words on paper are not a language. A language lives through the people who speak it. So Baird founded the Wôpanâak Language Reclamation Project. She teaches community classes and family camps. Kids in grade school and high school have the opportunity to learn the language.
The Wampanoags have lived for 12,000 years in Massachusetts and parts of Rhode Island. When the Pilgrims met the first Indigenous people? Those were the Wampanoags.
The English settlers brought disease that killed thousands – an estimated two-thirds of the Wampanoag Nation died – as well as war and rules that fragmented the tribes. There once were 69 tribes in the nation; now there are three. Baird is a citizen of the Mashpee tribe. Her ancestors left a key to their language. They translated the King James Bible into Wampanoag. They left hundreds of documents in their written alphabet.
Baird describes a vision she had where her ancestors helped her see it was time to bring the language home. She began her research, which led her to a graduate degree at Massachusetts Institute of Technology, where she learned from and worked with other linguists. In 2010, she was named a MacArthur Foundation Fellow, earning a "genius grant" to further her work.
It's incredibly difficult to reclaim a language, even more so when there are no speakers alive, and even more so when you're driving 90 minutes a day, each way, to attend graduate school, with four small children at home.
"I might've been afraid to do the work had I known that," Baird says with a laugh now. "But I didn't, and so here we are."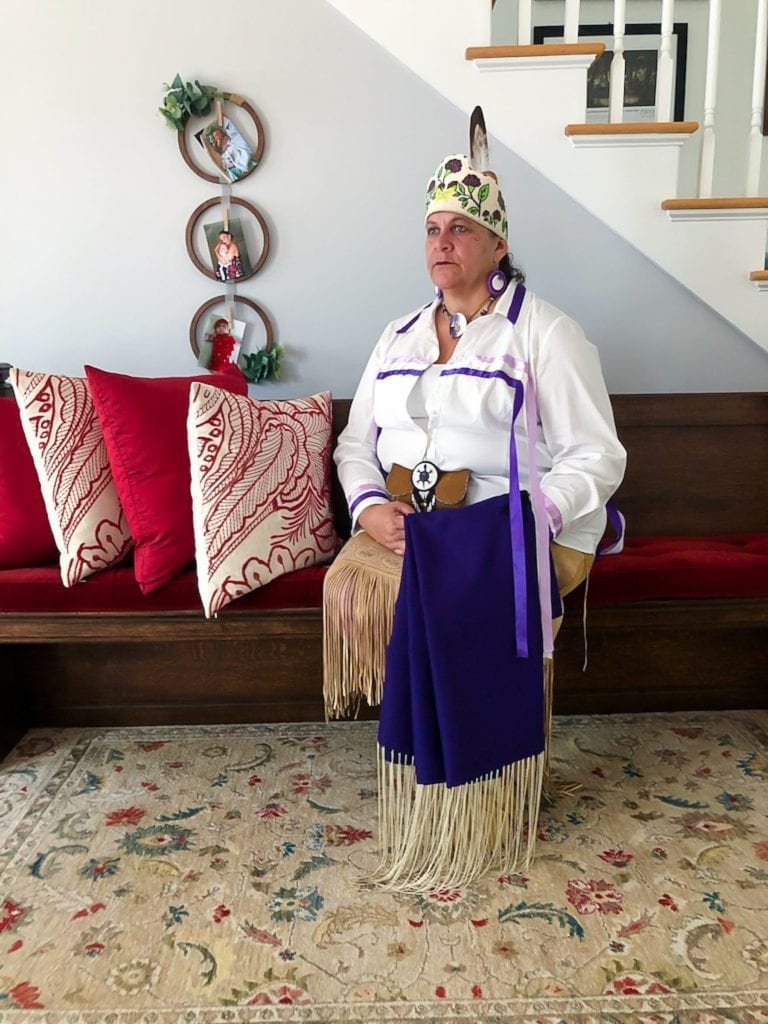 Question: You say your language teaches. Can you share a lesson?
Jessie "Little Doe" Baird:In English, you can just say, "She's a mother." But in Wampanoag, you can't say that. You can say, "She's my mother, she's your mother, she's our mother, she's his or her mother." But you can't just say "a mother." And that's the same with all of the kinship terms. Everybody in that circle is defined by the people around them. And that's reflected in the words. There are all sorts of lessons in the language that are not in English because English doesn't have the same (worldview). Our families, by recording all of these documents in our language, they left all of the lessons for us.
Continue reading here