Advisory Council on Historic Preservation
          E-Learning Courses Online On Demand Section 106 Training
          Early Coordination with Indian Tribes for Infrastructure Projects ACHP e-Learning Portal
Bureau of Indian Affairs Eastern Region
          BIA Fee-to-Trust Handbook May 2016
          Understanding the Fee-to-Trust Process for Off-Reservation
          Discretionary Trust Acquisitions 2015
          Fee-To-Trust Process for On Reservation Discretionary Acquisitions 
Bureau of Indian Education Launches New Strategic Direction 2018-2023 ~ First strategic plan released by the BIE
Indian Entities Recognized by and Eligible To Receive Services From the United States Bureau of Indian Affairs – Federal Register Notice January 30, 2020 Volume 85, No. 20 
NATIVE AMERICAN CULTURAL RESOURCES: Improved Information Could Enhance Agencies' Efforts to Analyze and respond to Risks of Theft and Damage – March 2021
INDIAN HEALTH SERVICE: Actions Needed to Improve Oversight of Provider Misconduct and Substandard Performance – December 10, 2020
Federal response to COVID-19 – COVID-19: Opportunities to Improve Federal Response and Recovery Efforts
BUREAU OF INDIAN EDUCATION: Actions Needed to Improve Management of a Supplemental Education Program – April 10, 2020
INDIAN HEALTH SERVICE: Facilities Reported Expanding Services Following Increases in Health Insurance Coverage and Collections – October 1, 2019
GAO update of ongoing and potential reviews focused entirely on Indian programs/ Indian Affairs/ IHS August 2019
VA AND INDIAN HEALTH SERVICE:Actions Needed to Strengthen Oversight and Coordination of Health Care for American Indian and Alaska Native Veterans
TRIBAL CONSULTATION: Additional Federal Actions Needed for Infrastructure Projects
Public School Choice: Limited Options Available for Many American Indian and Alaska Native Students
EPA Should Improve the Reliability of Data on National Priorities List Sites Affecting Indian Tribes
Indian Programs: Interior Should Address Factors Hindering Tribal Administration of Federal Programs
Indian Health Service: Spending Levels and Characteristics of IHS and Three Other
TRIBAL BROADBAND – FCC Should Undertake Efforts to Better Promote Tribal Access to Spectrum
INDIAN HEALTH SERVICE Considerations Related to Providing Advance Appropriation Authority
BROADBAND INTERNET: FCC's Data Overstate Access on Tribal Lands
NATIVE AMERICAN YOUTH: Involvement in Justice Systems and Information on Grants to Help Address Juvenile Delinquency
Indian Health Service: Agency Faces Ongoing Challenges Filling Provider Vacancies
Drinking Water and Wastewater Infrastructure: Opportunities Exist to Enhance Federal Agency Needs Assessment and Coordination on Tribal Projects
Agencies Need to Continue Efforts to Address Management Weaknesses of Federal Programs Serving Indian Tribes
Implementation of the Major Disaster Declaration Process for Federally Recognized Tribes
Progress on many high risk areas, while substantial efforts needed on others
Federal Management challenges related to Indian Energy Resources
Actions needed to address serious weaknesses in Federal Management of programs serving Indian Tribes 589T
Actions needed to address serious weaknesses in Federal Management of programs serving Indian Tribes 587T
Office of the Inspector General
Congressional Research Service Report on Block Grants: Perspectives and Controversies
February 2020
Congressional Research Service Report on Special Diabetes Programs – January 2020
Community Oriented Policing Services (COPS) Office New Tribal Publication: "Successful Tribal Community Policing Initiatives, Volume 2: A Resource for Communities Developing Public Safety Programs and Strategies" April 2021
A Growing Virtual Reality: Internet Access for Students
Even if students aren't able to qualify for programs through the Federal Government or nonprofit entity, internet providers all over the nation have affordable programs available for underserved community members.

Securing Confidential Personal Data Online & Off – A guide to help you navigate keeping your information as safe as possible and avoid data breaches and identity theft 
NATIVE LAND
Website run by the nonprofit organization Native Land Digital — This is not an academic or professional survey of Indigenous territories, and the maps are constantly being refined from user input. These are meant more for the sake of helping people get interested and engaged.
HHS OFFICE OF INSPECTOR GENERAL
December 2020 OIG Report: Incidence of Adverse Events in Indian Health Service Hospitals
December 2020 OIG Report: Instances of IHS Labor and Delivery Care Not Following National Clinical Guidelines or Best Practices
December 18, 2019 Report:  Indian Health Service Has Strengthened Patient Protection Policies but Must Fully Integrate Them Into Practice and Organizational Culture
HUD Section 184
Pathways Home: A Native Homeownership Guide  –  Manuals Available
Tribal Leaders Handbook on Homeownership
Indian Health Service
Indian Health Service Strategic Plan for Fiscal Year 2019-2023
IHS 2016 CSC Policy Update
Investing in Native Communities: Philanthropic Funding for Native American Communities and Causes
New York Public Library's Native American Indian and Alaska Native E-Resource Guide: Scholarly Articles
Substance Abuse and Mental Health Services Administration (SAMHSA) Knowledge Network
U.S. Department of Agriculture
FY2018 DOI Economic Report
FY2015 DOI Economic Report
FY2014 DOI Economic Report
FY2013 DOI Economic Report
FY2012 DOI Economic Report
FY2011 DOI Economic Report
FY2010 DOI Economic Report
FY2009 DOI Economic Report
A New Resource: Critical Considerations for Reviewing AI/AN Research
U.S. Environmental Protection Agency
          Tribal Climate and Energy Resources
National Indigenous Women's Resource Center (NIWRC)
Special Collections: Missing and Murdered Indigenous Women & Girls:  NIWRC Online Resource Library
Special Collection: WAS Talks NIWRC's Online Resource Library
NCAI VAWA Report –  summarizing results of the first five years of tribal government-expanded criminal jurisdiction over non-Indians under the tribal provisions of the 2013 reauthorization of the Violence Against Women Act (VAWA 2013)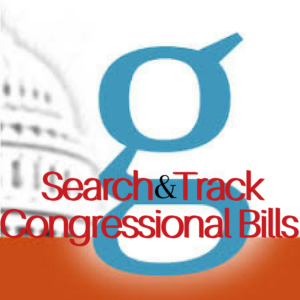 Below are links to resources to trace Native American ancestry:
The U.S. National Archives and Records Administration
8601 Adelphi Road, College Park, MD 20740-6001
Telephone: 1-86-NARA-NARA or 1-866-272-6272
U.S. Department of the Interior
1849 C Street, NW
Washington, DC 20240
Phone: 202-208-3100
Need a Genealogist?
Email Info@moskehtuconsulting