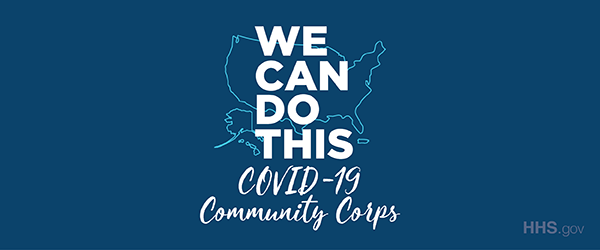 Message to the COVID-19 Community Corps: August 6, 2021
Community Corps members:
We've officially kicked off the Back to School Week of Action to promote COVID-19 vaccination for students and parents, teachers and school staff, and our communities!
Our mission is to keep each other safe from the COVID-19 virus by promoting vaccines to those who are still unvaccinated, especially as many return to school. Anyone 12 and older is eligible for the vaccine and can find an appointment at vaccines.gov. As trusted messengers, we know that your voices will help reach more people who still need to be protected.
Here are some resources to help with Back to School efforts:
A Back to School toolkit (English and Spanish) for school district leaders, teachers, parent leaders, and school supporters that want to help increase confidence in and uptake of COVID-19 vaccines in their school. Toolkit includes vaccination clinic guides, resources for parent leader meetings, and more.
Visit our resource hub with materials on how to reach for students, teens, parents, and young adults as health professionals, organizations, and community leaders.
If you're looking to get involved and take action for the week, you can find ways to participate during August 7 through August 15 here.
Our efforts to increase vaccination during Back to School will continue as students, parents, and school staff prepare to return to school over the coming weeks. Stay tuned as we release more resources and opportunities to help.
If you're focused on Back to School and COVID-19 vaccinations, we want to hear from you! Email us at COVIDcommunitycorps@hhs.gov and let us know how you're helping your neighbors and communities.
Thanks for all you do. 
The HHS COVID-19 Community Corps Team