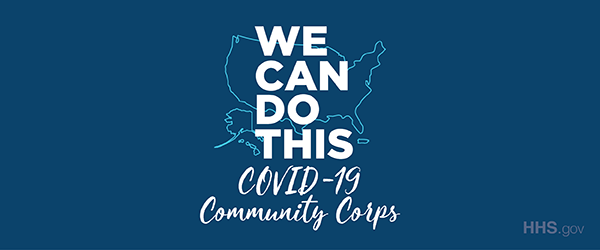 Message to the COVID-19 Community Corps – June 30, 2021
Community Corps members:
Tomorrow, July 1 is Trusted Messengers Day – an opportunity to make your voices heard and help reach our communities about getting the COVID-19 vaccine. As a trusted messenger and a key member of the COVID-19 Community Corps, we're inviting you to take part in tomorrow's efforts.
We're asking for you to post the COVID-19 vaccine facts graphics on your social media to spread the word about the safe, effective, no-cost vaccines. Find the Trusted Messengers Day social media toolkit here.
Please forward this email to 5 people to join in our efforts and keep our momentum going.
We're committed to doing our part to slow the spread and keep each other safe – and we're grateful to have you on our team.
Thanks for all you do. 
The HHS COVID-19 Community Corps Team