The USDA Forest Service recently appointed a new director to the Tribal Relations program. Reed Robinson announced his new position in a blog post on the Tribal Relations webpage. Here is a snippet of that post from November 5, 2020.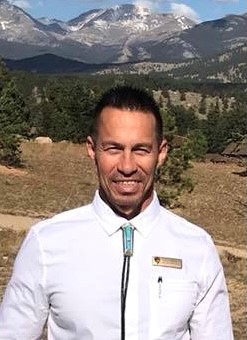 "November is National American Indian and Alaska Native Heritage Month and an excellent time to consider what 'heritage' means to Native Americans. My name is Reed Robinson and I am the newly appointed Director of Tribal Relations for the USDA Forest Service. I am also both Sicangu Lakota and an enrolled member of the Rosebud Sioux Tribe."

Reed Robinson, Director, Office of Tribal Relations
Read more about the USFS Tribal Relations Director Reed Robinson's powerful message about what "heritage" means to Native Americans.