Missing and Murdered Indigenous Women
Nationwide, the voices of Indigenous people have united to raise awareness of missing and murdered Indigenous woman and girls (MMIWG). Though awareness of the crisis is growing, data on the realities of this violence is scarce.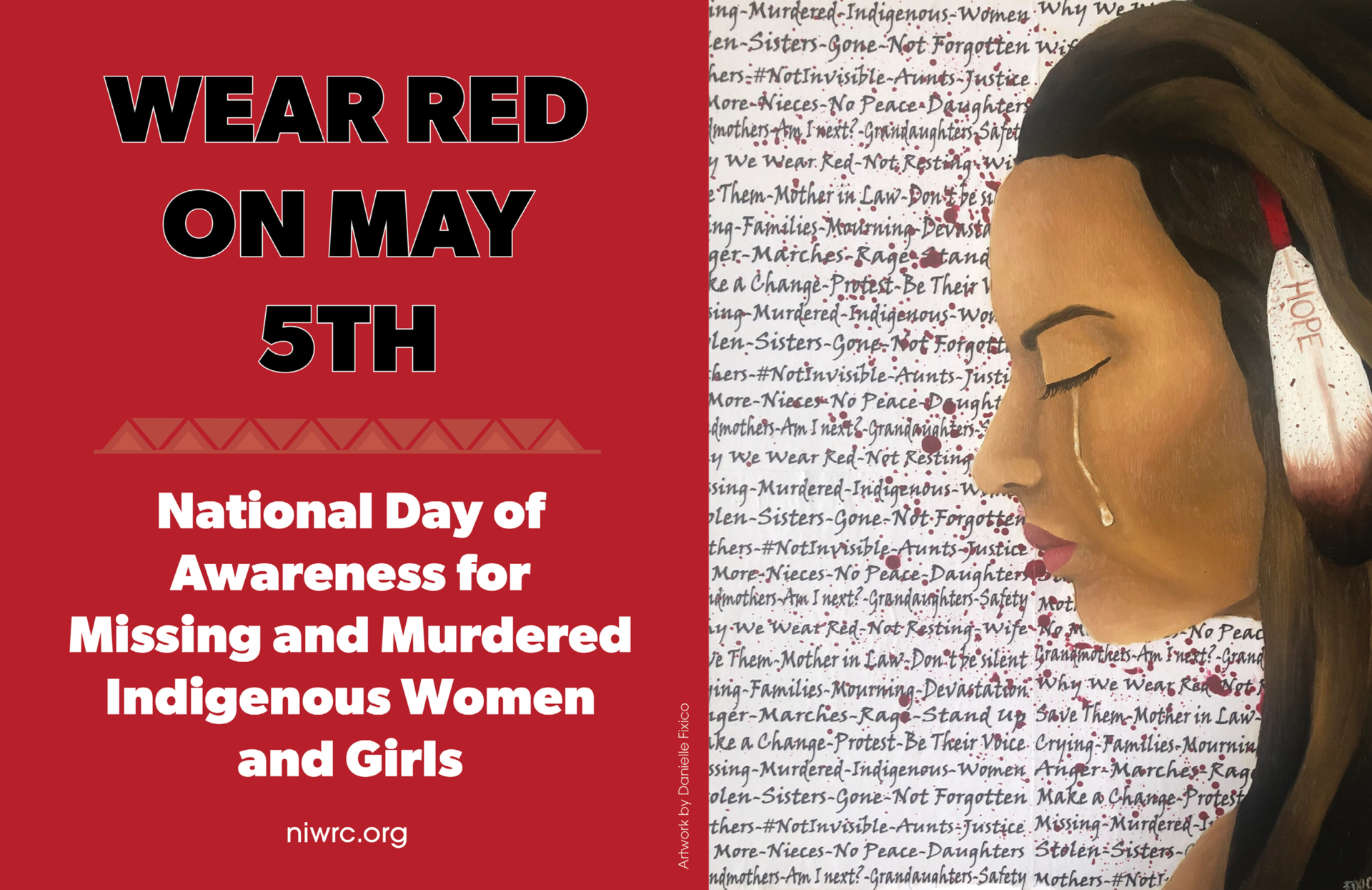 2022 MMIW Awareness Day Resources and Events
To mark Missing and Murdered Indigenous Peoples Day on Thursday, May 5th, you are invited to join Interior Secretary Deb Haaland for a live virtual event on May 5 from 2:30-3:30 PM ET at www.doi.gov/live where she will make an important announcement. Deputy Attorney General Lisa O. Monaco will also share recorded remarks.
Missing and Murdered Indigenous Women Resources
Violence Against American Indian and Alaska Native Women and Men
2010 Findings From the National Intimate Partner and Sexual Violence Survey
This report examines the prevalence of violence against American Indian and Alaska Native women and men, using a large nationally representative sample from the National Intimate Partner and Sexual Violence Survey (NISVS). More specifically, it provides estimates of sexual violence, physical violence by intimate partners, stalking, and psychological aggression by intimate partners. It also provides estimates of interracial and intraracial victimizations and briefly examines the impact of violence. Results should be used to raise awareness and understanding about violence against American Indian and Alaska Native women and men. Read the full report.
NCAI VAWA Report –  summarizing results of the first five years of tribal government-expanded criminal jurisdiction over non-Indians under the tribal provisions of the 2013 reauthorization of the Violence Against Women Act (VAWA 2013)