Posted September 4, 2023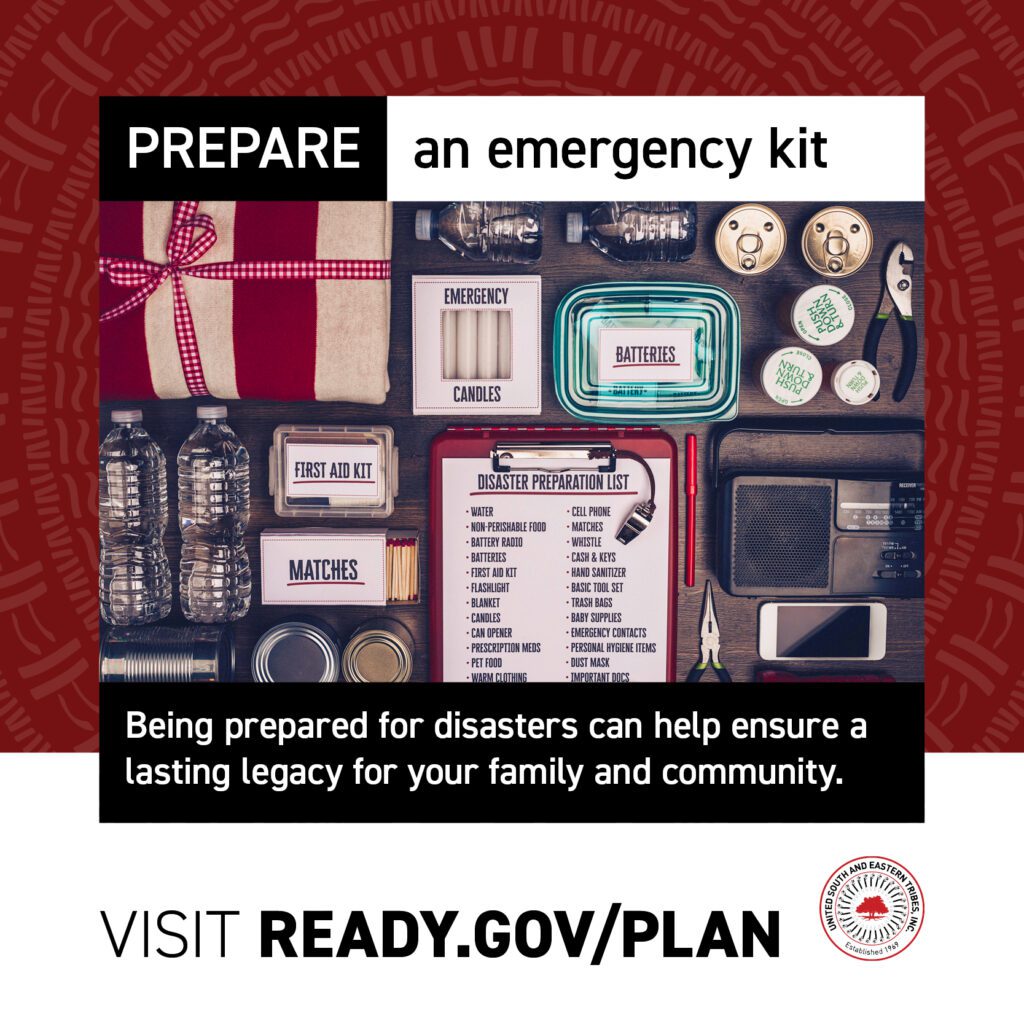 This National Preparedness Month, we are reminding you to build your emergency kit. Don't forget to include enough non-perishable food and water for several days, flashlights, radios, extra batteries, and a first aid kit. Learn more at http://ready.gov/plan. #LastingLegacy
Posted September 11, 2023
Make a plan this #NationalPreparednessMonth! Register to receive updates and alerts from your Tribal Nation and community, consider any special needs your family might have, and learn your evacuation routes. Learn more at http://ready.gov/plan. #LastingLegacy
Posted September 18, 2023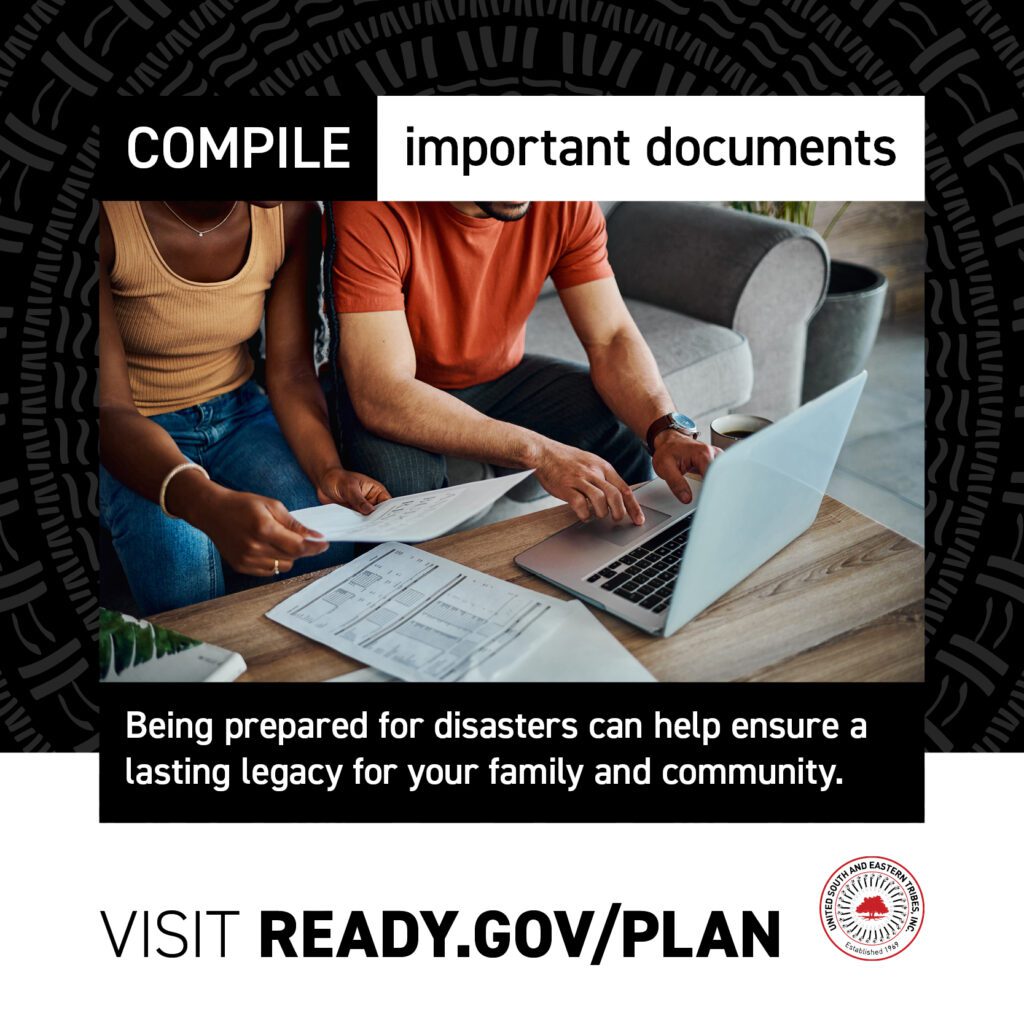 If a disaster happened today, could you easily find your crucial household, financial, and medical documents to recover quickly? This National Preparedness Month, ensure your Emergency Financial First Aid Kit is complete. Learn more at https://community.fema.gov/EFFAK.
Posted September 25, 2023
Now is the time for personal and community disaster preparedness, including planning for those who are most vulnerable. @FEMA suggests four steps you can take: (1) stay informed, (2) make a plan, (3) build a kit, and (4) get involved.