2022 White House Tribal Nations Summit
November 30, 2022

-

December 1, 2022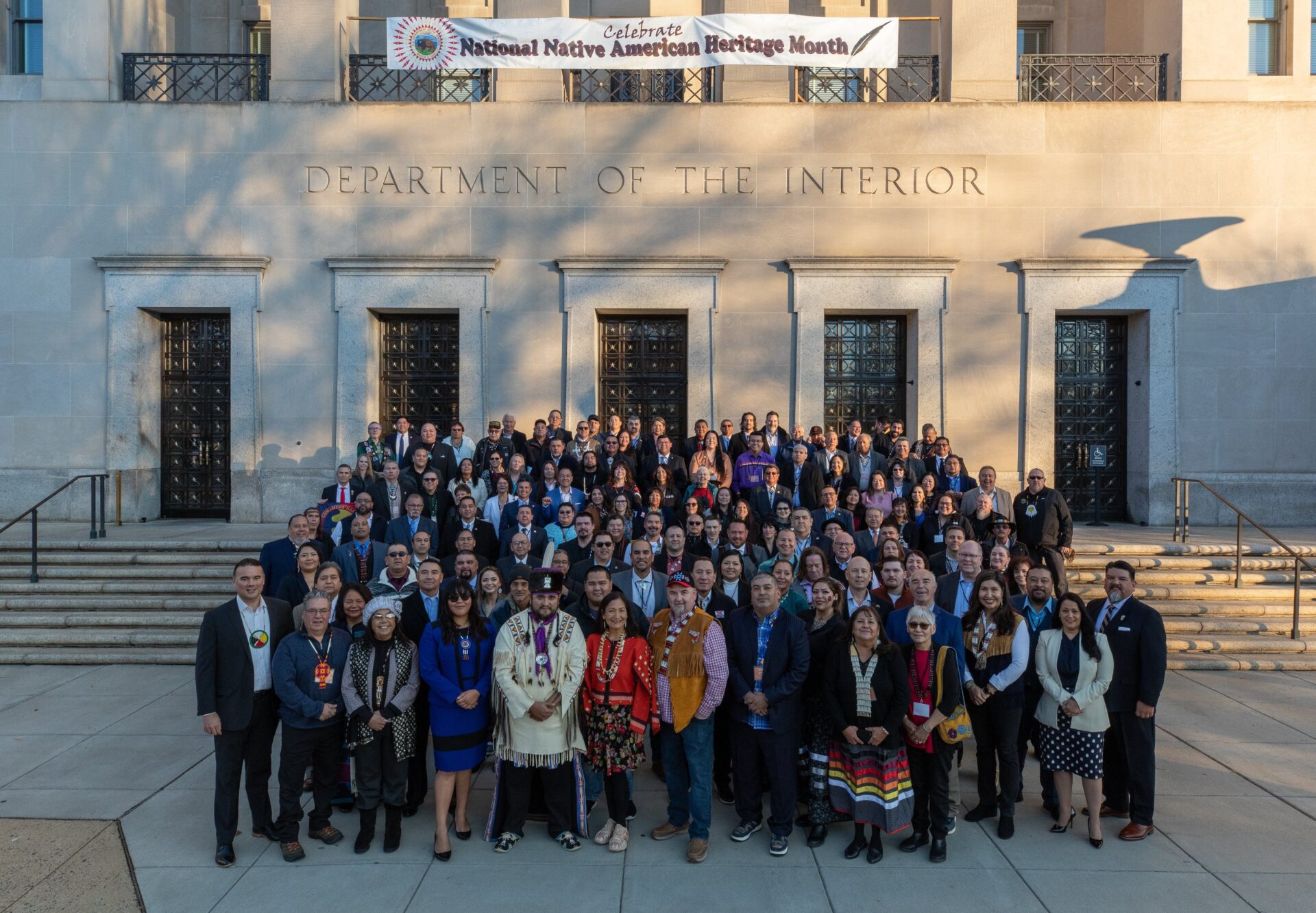 Announcements and Press Releases
Thursday, December 1 (Livestream)
Wednesday, November 30 (Livestream)
Announcements made during the Tribal Nations Summit include:
---
USET/USET SPF TRIBAL LEADERS AT THE SUMMIT
---
SPECIAL EVENTS
Tuesday, November 29
Tribal Briefing for the Summit
For more information, please visit the event page.
Department of Commerce Tribal Nations Open House
Time: 1:30 pm – 4:30 pm Eastern
Tribal leaders are encouraged to attend and meet with Department of Commerce leadership and liaison staff. Information on the Department's priorities and plans for Indian Country will be highlighted.
Please register.
U.S. Department of the Interior Welcome Reception
Time: 6:00 pm – 7:30 pm Eastern
Location: Stewart Lee Udall Building; Secretary Haaland's suite at 1849 C Street NW, Washington, DC, 20240.
Please RSVP.
To meet with any of the Department's Bureaus or Offices during your time in Washington, DC, please complete the online form. Only meetings scheduled in advance, using the linked form above, will be considered. The Department will do its best to prioritize these meeting requests, but please be advised that they are unable to guarantee that each request will be granted.
Wednesday, November 30
Indian Gaming Association Native American Heritage Month Tribal Leaders Buffet Dinner
Time: 5:00 pm – 9:00 pm Eastern
Location: IGA Headquarter Building, 224 2nd Street, SE, Washington, DC, 20003
A full buffet and drinks will be provided. All Tribal Leaders and representatives are invited. No need to RSVP.
---
2022 White House Tribal Nations Summit
November 30 – December 1, 2022
Statement by Press Secretary Karine Jean-Pierre Announcing the Next White House Tribal Nations Summit
Dear Tribal Leader Letter – White House Office of Intergovernmental Affairs
Agenda – President Biden, Vice President Harris, and members of the cabinet will provide remarks and discuss new announcements and efforts to implement key policy initiatives supporting Tribal communities.  Secretary Deb Haaland will deliver opening and closing remarks and participate in a series of panels.
Building on the 2021 Summit and the progress made to strengthen the Nation-to-Nation relationships and invest record levels of resources in Tribal communities, the White House looks forward to hosting a robust and meaningful engagement with Tribal Leaders on important issues facing Tribal communities. The Summit will feature new Administration announcements and efforts to implement key policy initiatives supporting Tribal communities.
The Biden-Harris Administration is deeply committed to honoring its trust and treaty responsibilities to federally recognized Tribal Nations, and this Summit provides an opportunity for Tribal Leaders to engage directly with officials in the highest levels of the Administration. Additional details are forthcoming. If you have any questions, please reach out to TNS@who.eop.gov.
What: 2022 White House Tribal Nations Summit
When: November 30 – December 1, 2022
Where: Department of Interior, Washington, D.C.
Register: Due to limited capacity, only one governmental representative per Tribal Nation can be accommodated. Tribal Leaders need to register by Monday, November 14, 2022. For anyone else who is interested in viewing the Summit, including federal employees, it will be live broadcast on YouTube. The links are below.
November 30, Day 1 YouTube Livestream
December 1, Day 2 YouTube Livestream
Tribal leaders wishing to submit questions to the Administration can email them to: whcnaa@bia.gov
Travel Stipends: All available funds have been dispersed on a first-come first-served basis. Nor further funds are available at this time.
---
Articles