2023 USET Tribal Climate Resilience Camp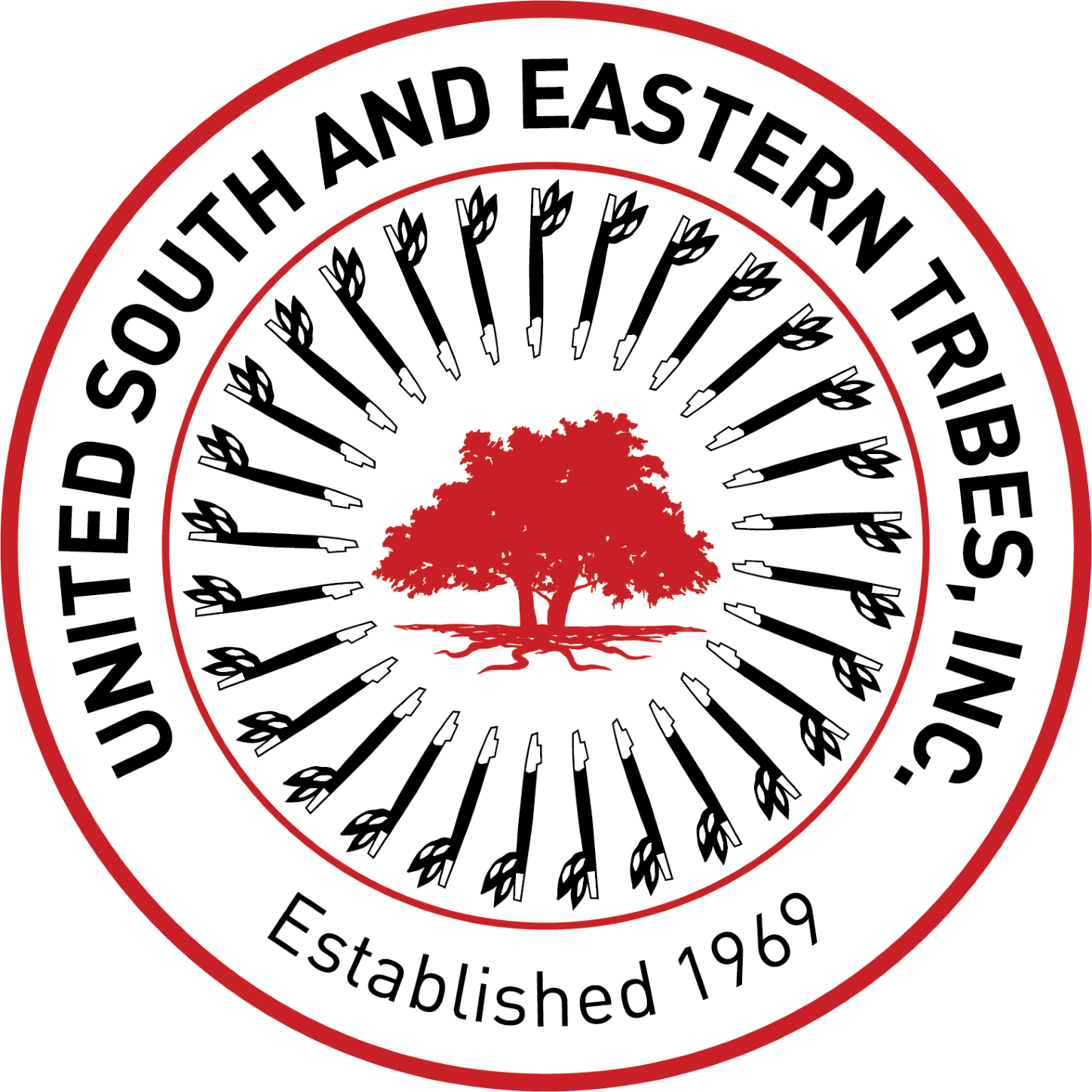 The USET Office of Environmental Resource Management presents the
2023 USET Tribal Climate Resilience Camp
United South and Eastern Tribes' (USET) Tribal Climate Resilience Camp will support teams of Tribal Climate Change coordinators, Tribal leaders, Tribal program staff, and Next Generation Tribal Professionals to learn steps and best practices for Tribal-based climate change adaptation planning.  Specifically, teams will be provided a space to learn and discuss Tribal community engagement, Tribal cross-departmental coordination and planning, and access to internal and outside climate adaptation resources including local and external knowledge/expertise, climate and related data, and funding to support climate change adaptation. Each team is encouraged to select and work toward a specific goal or deliverable to advance climate change planning in their Tribal Nation.
Prospective attendees are encouraged to view a brief video (below) on last year's camp.
---
When: July 11-14, 2023, at 8:00 am – 5:00 pm Eastern each day. Suggested travel and kick-off dinner is on Monday, July 10. Suggested departure is on Saturday, July 15.
---
Where: The Avila Center, 711 Mason Rd., Durham, NC 27712
Reservations will be made for attendees when they register for the camp.
TRAVEL INFORMATION
Meals and lodging for Tribal Nation teams at the Avila Center will be covered by the program. Tribal Nation teams, however, are responsible for covering all travel costs getting to and from the event (including but not limited to airfare, airport parking, mileage, per diem, car rental or other expenses on travel days). The Raleigh Durham International Airport is about 24 miles from the Avila Center.
---
Who should attend: We encourage participation by small teams (~3 people) from USET member Tribal Nations, though some team members may participate remotely. These teams may include Tribal Nation climate change coordinators, Tribal Leaders, environmental/cultural resource managers, emergency management professionals, next generation/early career environmental professionals, and/or Tribal citizens involved in climate change planning in their Tribal Nations.
---
Camp Objectives:
Learn examples of Tribal climate adaptation planning.
Identify climate adaptation resources from climate adaptation science centers.
Build camaraderie with your Tribal Nation team.
Discuss how climate adaptation can align with the values and priorities of your Tribal Nation/community.
Create a strategy to engage your Tribal Nation/community in climate adaptation planning.
---
There is no fee for registration. Space is limited (~30 Tribal participants/~10 Tribal Nation teams), and priority will be given to Tribal Nation team (delegations) of 3 people. We recommend teams register by Friday, June 2. 
---
COVID Protocols 
The USET Tribal Epidemiology Center (USET TEC) is a recognized public health authority supported by the Tribal Nations within the USET region. Throughout the course of the COVID pandemic, we have relied on their expertise to guide us to ensure for the overall safety, health, and wellness for our members, staff, and event attendees. As the impacts of COVID have evolved, we have continued to assess our protocols to ensure that they remain reflective of the current status of the pandemic.
Currently (as of 04/17/2023, subject to change), USET is no longer requiring proof of vaccination to attend USET-sponsored meetings. A supply of masks and tests will be made available for attendees to use at their discretion.
---
Contact:
For questions, please contact Casey Thornbrough, USET OERM Program Manager, at cthornbrugh@usetinc.org or the Camp Coordinator, tish carr at waysprogram@gmail.com.