Learn more about USET, Native American history, and Native American Heritage Month.
---
Resources
---
Articles
---
Events
---
Initiatives and Calls to Actions
---
News
---
Podcasts
---
Publications
---
Recommended Books
"1491: New Revelations of the Americas Before Columbus" by Charles C. Mann (2006).
"Black Elk Speaks" by J. Neihardt (2014).
"Braiding Sweetgrass" by Robin Kimmerer  (2013).
"Buffalo Tiger: A Life in the Everglades (Indians of the Southeast)" by Buffalo Tiger and Harry A. Kersey Jr. (2008)
"Bury My Heart at Wounded Knee: An Indian History of the American West" by Dee Brown (1970).
"Ceremony" by Leslie Marmon Silko (1977).
"Code Talker" by Chester Nez (2011).
"Crazy" by Joy Harjo.
"Custer Died For Your Sins" by Vine Deloria, Jr. (1988).
"Even As We Breathe" by Annette Saunooke Clapsaddle (2020).
"Everything You Wanted to Know About Indians But Were Afraid to Ask" by Anton Treuer (2012).
"Fire Keeper's Daughter" by Angeline Boulley (2021).
"Firsting and Lasting: Writing Indians out of Existence in New England" by Jean M. O'Brien (2010).
"Forgotten Founders: How the American Indian Helped Shape Democracy" by Bruce E. Johansen (1982).
"Heart Berries" by Terese Marie Mailhot (2018).
"House Made of Dawn" by N. Scott Momaday.
"If You Lived During the Plimoth Thanksgiving" by Chris Newell (2021).
"Killers of The Flower Moon" by David Grann (2017).
"Killing the White Man's Indian: Reinventing Native Americans at the End of the Twentieth Century" by Fergus Bordewich (1997).
"The Life and Traditions of the Red Man: A rediscovered treasure of Native American literature" by Joseph Nicolar (2007).
"Lost Bird of Wounded Knee" by Renee Sansom Flood (1995).
"Love Medicine"(1984) and "The Round House" (2013) by Louise Erdrich.
"Medicine Trail:  The Life and Lessons of Gladys Tantaquidgeon" by Melissa Jayne Fawcett (2000)
"Motorcycles & Sweetgrass" by Drew Hayden Taylor (2010).
"Reservation "Capitalism" by Robert J. Miller (2012).
"The Round House" by Louise Erdrich (2013).
"Tecumseh and the Prophet: The Shawnee Brothers Who Defied a Nation" by Peter Cozzens (2020).
"There, There" by  Tommy Orange (2018).
"Unsettling Truths" by Mark Charles (2019).
"Winter In the Blood" by James Welch (1974).
"Yellow Bird: Oil, Murder, and a Woman's Search for Justice in Indian Country" by Sierra Crane Murdoch (2020).
Children's Books
"Bowwow Powwow" by Brenda J. Child (2018).
"Cranberry Day: A Wampanoag Harvest Celebration" by Jannette Vanderhoop (2002).
"Fighting Eagles/Dear and Turtle" by Sesostrie Youchigant to Mary Haas (2011).
"Flip and Flop" by Leslie Pearson (2019).
"Frybread" by Kevin Noble Maillard (2019).
"An Indigenous Peoples' History for Young People" by Debbie Reese and Jean Mendoza (2019).
"Journey of the Freckled Indians" by Alyssa London (2020).
"Thunder Boy Jr. by Sherman Alexie (2016).
"We Are the Water Protectors" by Carole Lindstrom (2020).
---
Thanksgiving Day Myths and Facts
---
Videos and Films
---
The 574 Federally Recognized Tribal Nations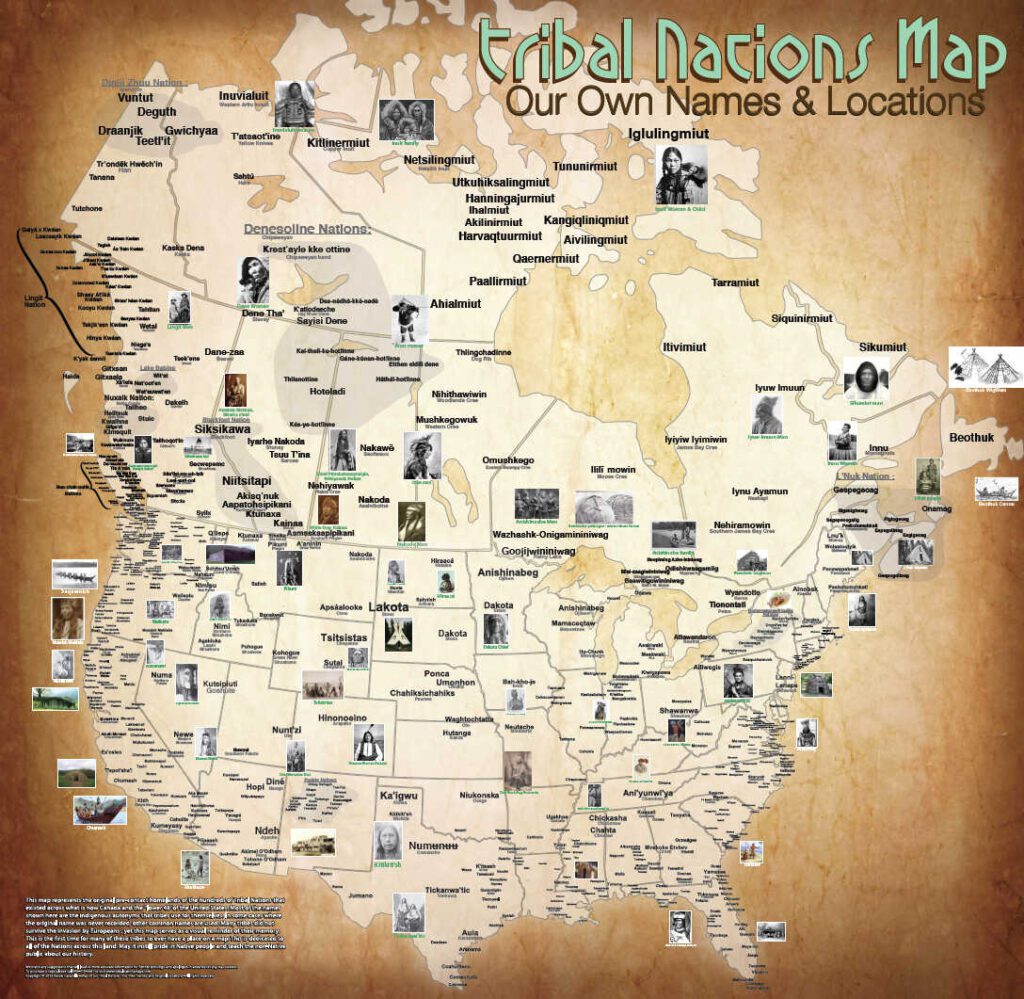 ---