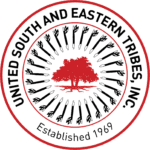 Native Farm Bill Luncheon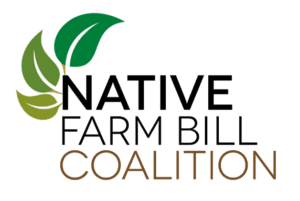 The Farm Bill is the second largest piece of legislation passed by Congress. It impacts federal program funding and policy in conservation, agriculture, rural development, nutrition (FDPIR/ SNAP), and more. The Native Farm Bill Coalition was established to provide a united voice to lawmakers so Tribal priorities are heard and implemented. As a result of these efforts, over 60 Tribal-focused provisions were included in the 2019 Farm Bill. Let's keep the momentum going. Join us for an update from Carly Hotvedt of Indigenous Food and Agriculture Initiative, the policy partner of the Native Farm Bill Coalition.
When: February 6, 2022 at 12:00 pm - 1:00 pm Eastern
Where: Crystal Gateway Marriott in Salon J.  A virtual option will made available.
Who should attend: USET/USET SPF Board of Directors, USET Culture and Heritage Committee members, USET Natural Resources Committee Members, Tribal Natural Resources and Agricultural Staff
Topics to be discussed:
Policy agenda
How to participate and shape policy priorities
Details on the Eastern Region D.C. Fly-In (April 25-27, 2023)
Q&A
Register: Registration is required for all attendees (in-person and virtual). USET/USET SPF 2023 Impact Week attendees must register by January 20, 2023, to receive lunch. Registration for virtual attendees will be open until the event starts. Lunch will be free for registered in-person attendees.
For questions or concerns, please contact Lea Zeise, Assistant Director, USET Office of Environmental Resource Management, at lzeise@usetinc.org.