First Native American United States Treasurer
June 21, 2022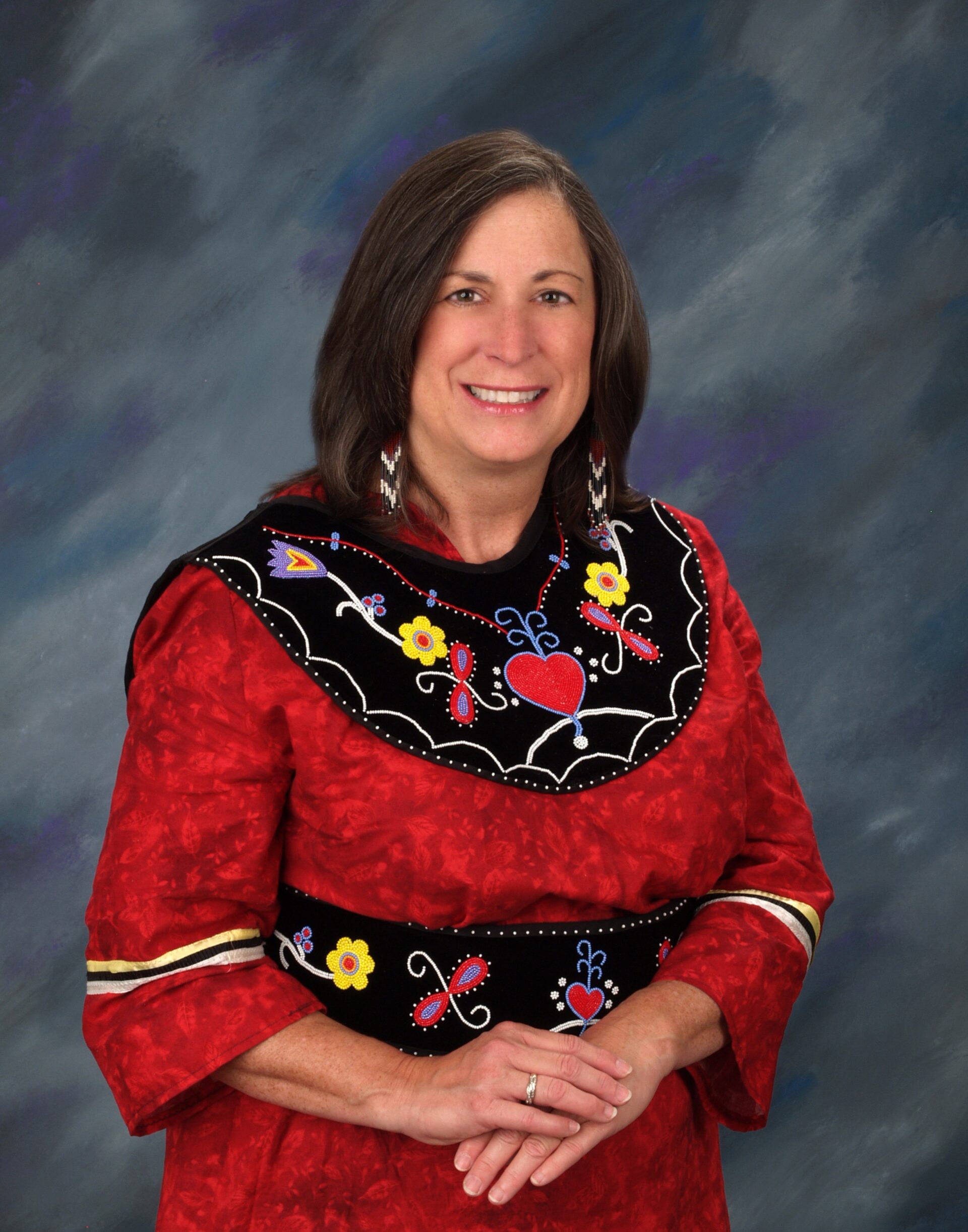 USET/USET SPF Celebrates the Historic Appointment of Chief Lynn Malerba as the First Native U.S. Treasurer
Washington, DC — Today, President Biden announced the appointment of Mohegan Chief Mutáwi Mutáhash (Many Hearts), Marilynn "Lynn" Malerba, and USET Sovereignty Protection Fund Secretary, to be the next Treasurer of the United States. She is the first Native person to hold this position and the highest-ranking Native Treasury official in U.S. history. The Treasurer has direct oversight over the U.S. Mint, the Bureau of Engraving and Printing and Fort Knox and is a key liaison with the Federal Reserve. In addition, the Treasurer serves as a senior advisor to the Secretary in the areas of community development and public engagement. For the very first time, the signature of a Native person, as well as those of two women, Chief Malerba and Treasury Secretary Janet Yellen, will appear on U.S. currency.
Her appointment continues to advance the Biden Administration's commitment to ensuring it represents the country it serves better than ever before, including a reflection of our diverse citizenship. In addition, this is yet another historic moment for Indian Country under this Administration, representing the President's continued commitment to the evolution of our nation-to-nation relationship with the United States. Specifically, Tribal Nations have been calling for the establishment of a high-level office of Tribal Affairs at Treasury, and the Administration has responded with the appointment of Chief Malerba to lead its formation, an exceptional leader who is held in high esteem across Indian Country and beyond. As Treasurer, Chief Malerba will take full advantage of the opportunity to ensure that Tribal Nations have a strong voice at Treasury, as it seeks to craft policy that reflects our unique circumstances and relationship with the United States.
"Chief Malerba embodies the highest ideals of leadership," said USET SPF President, Chief Kirk Francis. "She leads with compassion, tact, love, integrity, professionalism, and respect for all people, while fervently advocating for the advancement of Tribal sovereignty and the delivery of trust obligations. For nearly 20 years, our Board of Directors has looked to Chief Malerba for her reasoned guidance and expertise amid some of Indian Country's most complex issues, including those related to Tribal self-governance, the federal budget, taxation, and economic development. She has dedicated herself to the service of our Tribal communities, our people, and the next generations. Without a doubt, she will bring this same care and dedication to her role as Treasurer, while carrying all of Indian Country in her heart. On behalf of the USET SPF family, we greet this appointment with joy and pride. We send Chief Malerba our prayers and good thoughts as she embarks upon this next journey, and extend our appreciation to President Biden and Secretary Yellen for ensuring that Indian Country is represented at the Department of Treasury."
Click here for the full Press Release.
---
Press:
---
See what elected officials and Tribal leaders are saying below:
Connecticut Governor Ned Lamont: "I commend and applaud President Biden's historic selection of Chief Lynn Malerba to serve as treasurer of the United States. Throughout her career, she has demonstrated a commitment to public service, most recently as chief of the Mohegan Tribe, where she led with dignity and respect for all. Her appointment is well deserved, and I celebrate yet another Connecticut resident joining the Biden administration in a high-ranking position."
Sen. Elizabeth Warren (MA): "I'm thrilled by Chief Lynn Malerba's historic appointment to this important role and I'm glad that she will also lead @USTreasury's new Office of Tribal & Native Affairs. I've led Senate efforts to echo tribal nations' advocacy for the much-needed establishment of this office."
Senator Alex Padilla (CA): "I'm proud to see the administration empower the Treasury Department to better coordinate and consult with Tribal governments. As Treasurer, Chief Malerba will bring extensive experience to guide the creation of the new Office of Tribal and Native Affairs. Her leadership will ensure that Tribal Nations have a formal seat at the table where decisions affecting their communities are made. Over the last year, I've advocated for improved tribal consultation and expanded economic opportunities for tribal communities. Malerba's appointment, along with the creation of this new office, will go far in building a stronger and more respectful nation-to-nation relationship."
Natural Resources Committee Chair Raúl M. Grijalva (AZ-03): "Chief Malerba is no stranger to breaking barriers and making history, and I'm so proud to see her doing it again. For the first time, we will be able to pick up a dollar bill and see the signature of a Native American representing the oldest office of our federal government's financial institution. Chief Malerba encapsulates the ideals of leadership and is known throughout Indian Country for her advocacy in the advancement of federal trust obligations. She has at least 20 years of expertise in Indian Country, and I know she will proudly serve this country with both skill and compassion. I extend my heartfelt congratulations to Chief Malerba, and I look forward to seeing her career of excellence continue as Treasurer.
"I also want to commend the Biden administration for showing us yet again that their commitment to Indian Country is more than just lip service. By elevating Native American leaders to the highest levels of our federal government, they are taking the right steps to put our history of ignoring, silencing, and denying the rights of Indigenous Peoples to rest. Representation matters, but representation in leadership matters even more."
Congressman Joe Courtney (CT-02): "President Biden's appointment of Chief Lynn Malerba as Treasurer of the United States is an inspired choice of a person with the highest integrity and competence. Chief Malerba brings a unique life experience to this position—a Native American leader of the Mohegan tribe that has contributed to our nation's tribal people and the state of Connecticut and New England in countless ways. Chief Malerba's training and service as a registered nurse also contributes to her perspective to the mission of Treasurer. She is a caring, empathetic person who will always be focused on the public good in her new role. Eastern Connecticut and the Mohegan Tribal Nation could not be more proud of this well deserved and historic event."
National Congress of American Indians President Fawn Sharp: "NCAI enthusiastically applauds President Biden's choice in appointing Chief Malerba to serve as Treasurer of the United States and lead the new Office of Tribal and Native Affairs. There is much work to be done to enhance economic development opportunities, achieve governmental tax parity for Tribal Nations, and address Indian Country's capital needs. The creation of this office and Chief Malerba's pending appointment are truly historic and positive steps toward these goals. The importance of Native American leadership, partnership, and representation within the Department of the Treasury cannot be overstated. We commend the President's choice and congratulate Chief Malerba, who will no doubt work in equal and direct partnership with Tribal Nations to support our vision for building thriving tribal economies. We look forward to her continued bold leadership and success as Treasurer."
Native American Finance Officers Association Board President Cristina Danforth (Oneida Nation): "It is with great pride and enthusiasm that we welcome the first ever Native American Treasurer of the United States. Chief Malerba has demonstrated a strong lifelong commitment to supporting the growth of tribal economies. She has been an active and instrumental member of NAFOA for many years, and we look forward to continuing to work with her to support the needs of Indian Country."
United South and Eastern Tribes President, Chief Kirk Francis: "Chief Malerba embodies the highest ideals of leadership. She leads with compassion, tact, love, integrity, professionalism, and respect for all people, while fervently advocating for the advancement of Tribal sovereignty and the delivery of trust obligations. For nearly 20 years, our Board of Directors has looked to Chief Malerba for her reasoned guidance and expertise amid some of Indian Country's most complex issues, including those related to Tribal self-governance, the federal budget, taxation, and economic development. She has dedicated herself to the service of our Tribal communities, our people, and the next generations. Without a doubt, she will bring this same care and dedication to her role as Treasurer, while carrying all of Indian Country in her heart. On behalf of the USET SPF family, we greet this appointment with joy and pride. We send Chief Malerba our prayers and good thoughts as she embarks upon this next journey, and extend our appreciation to President Biden and Secretary Yellen for ensuring that Indian Country is represented at the Department of Treasury."
James Gessner Jr., Chairman of the Mohegan Tribe: "The Mohegan Tribe and its members have benefited tremendously from the leadership of Chief Lynn Malerba, and we are thrilled that she will now bring her expertise, energy, and compassion to the role of Treasurer of the United States. This appointment is an honor for her and for our tribe, and it is well-deserved. Lynn has been a trailblazer in the Mohegan community as the first female Chief in our modern history. Her appointment is another positive step by the Biden administration to show inclusiveness with Native Americans and ensure we have a seat at the table of federal government. The Nation will be stronger with her serving in the administration."