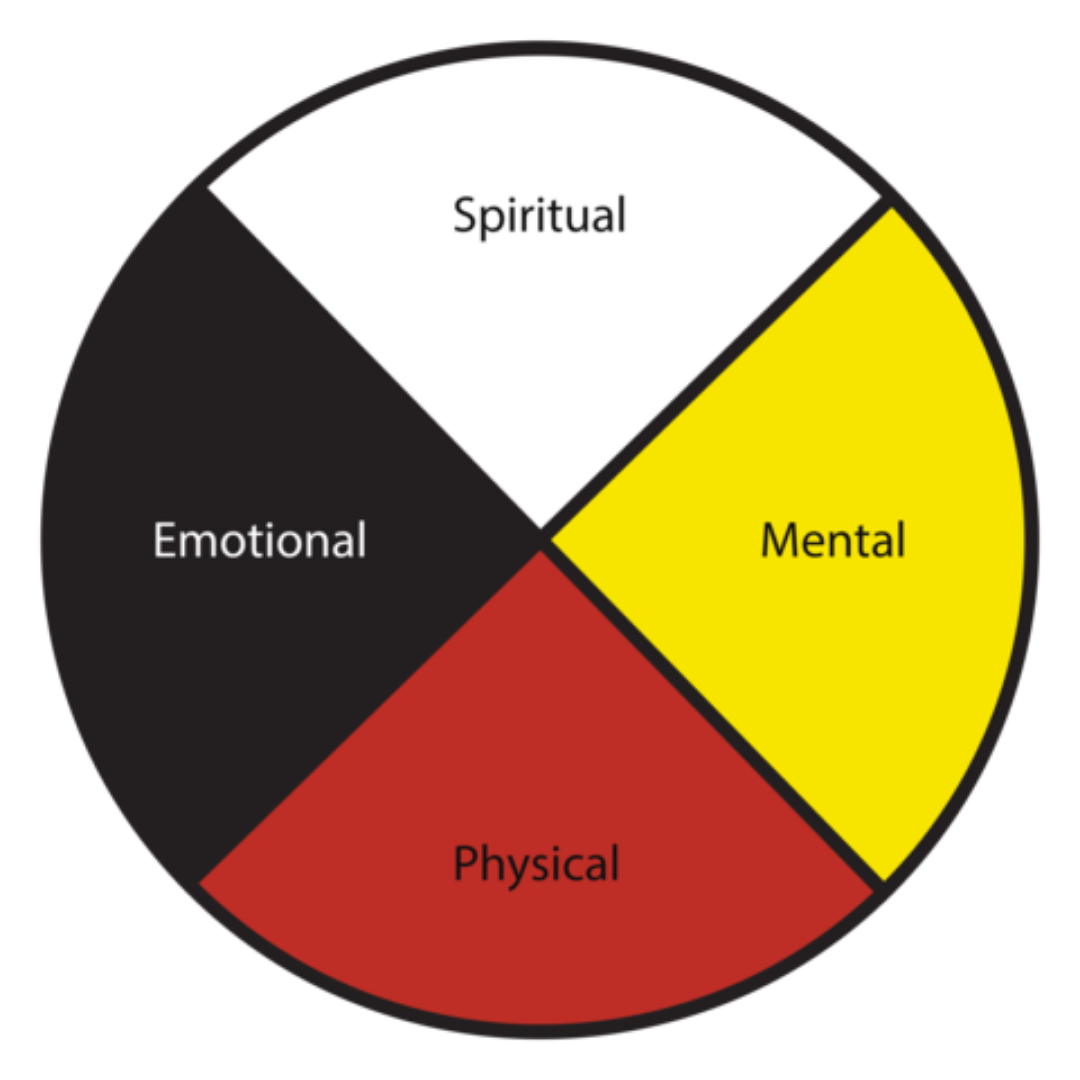 Native American values and beliefs emphasize balance in all aspects of life. It is practiced and taught that all elements are interconnected and woven to coexist in balance to maintain a healthy and harmonious life. Behavioral and public health issues can often be seen as an imbalance in one or more areas of those elements. This teaching tends to be presented by many Native cultures through what is referred to as the medicine wheel. The wheel highlights the importance of interconnectedness by balancing emotional, mental, spiritual, and physical health. Different Tribal Nations have different medicine wheel teachings according to their values, stories, songs, and beliefs.
We engage in a variety of activities to address the varied behavioral and public health needs of our member Tribal Nations and incorporate concepts and traditions from the medicine wheel into our programs, functions, services, and activities. The medicine wheel's strength-based approach allows us to develop programmatic activities in a comprehensive and inclusive manner. We develop events, webinars, activities, and programs to improve behavioral health while ensuring that emotional, social, and physical elements are incorporated.
The white section and North direction of the medicine wheel represents Mental Health. We administer grant funding that allows Tribal communities to implement Elder-Youth Classes that teach their native language and traditions, which encourages community connectedness and the sharing and passing of traditional mindsets and teachings. We partner with Tribal Nations to administer Tribal Behavioral Health Needs Assessments that serve a variety of purposes, such as promoting mindful awareness, informing healthy decision-making, and addressing changing needs from a community and Native American-based approach.
The yellow section and East direction of the medicine wheel represents Spiritual Health. Our presentations, trainings, and conferences often include an opening prayer and intentions. Our programs incorporate Native American evaluation components and we encourage our community health programs to include traditional health values and traditions into their workplans and community events. We collaborate and partner with outside artists, Tribal Leaders, elders and entities that promote, train and consult on Native American strength-based approaches, frameworks and traditional health.
The red section and South direction of the medicine wheel represents Emotional Health. We host a variety of webinars, trainings and events that highlight resources and behavioral health best practices. We also provide resources that promote positive emotional health, such as back-to-school self-care bags that included items such as journals, aromatherapy putty, and tools for initiating difficult conversations with family members. During USET's annual Best Practices Conference, we offer sessions addressing resiliency, reducing stigma, and incorporating self-care, and we provide evaluation incentive items including aromatherapy putty aimed to enhance mood, relieve stress and anxiety, and promote focus and balance during the event.
The black section and West direction of the medicine wheel represents Physical Health. We administer grants that allow our Tribal Nation partners to provide physical health activities. Their activities include fitness classes, yoga, and interactive outdoor games to raise awareness and understanding on the impact of past trauma and the importance of physical well-being.
Historical Trauma and Youth Alcohol Use: Tribal Nations have experienced devasting intergenerational trauma and compounding discrimination, racism, and oppression. These historical traumas have been shown to contribute to long-term distress and substance abuse among Tribal communities. Through a five-year grant from the Substance Abuse and Mental Health Services Administration (SAMHSA), we are expanding efforts to build capacity and address historical trauma related to alcohol use in youth aged 9-20 years.
Through this project, we are creating and improving behavioral health data infrastructure and documentation that can be used to readily identify behavioral health gaps, needs, and priorities. Simultaneously, the project supports USET member Tribal Nations in improving their capacity to prevent underage alcohol and substance use through evidence-based programs, policies, and practices.
Current activities include:
Behavioral Health Needs Assessment: We partnered with four USET member Tribal Nations to administer the Tribal Behavioral Health Needs Assessment with the overarching goal of assessing, preventing, and reducing underage alcohol use and substance abuse. Learn more about partnering with USET to administer the Tribal Behavioral Health Needs Assessment.
Promoting Community Connectedness: We assist USET member Tribal Nations with activities that promote community connectedness by engaging the community during the COVID-19 pandemic. Connectedness to one's community, school, friends, and family has been shown to be a powerful protective factor in preventing youth alcohol abuse. Learn more about promoting connectedness.
RPMS Behavioral Health Training: We host this training to provide technical assistance and share best practice strategies for utilizing the electronic health systems for behavioral health clinical care. This will allow for better tracking of behavioral health outcomes, and provide valuable information that can be used to inform public health programming.
Cultural Competency Training: Results of the Behavioral Health Needs Assessment showed a great need for cultural competency training. This training covers Native American history, stigma reduction, and cross-cultural communication. Greater cultural competency will allow for higher quality service delivery and ultimately strengthen the sovereignty of Tribal Nations.
Behavioral Health Webinar Series: We offer a series of behavioral health webinars for Tribal Nations' clinical staff. This training provides resources and tips to assist individuals who may face a behavioral crisis.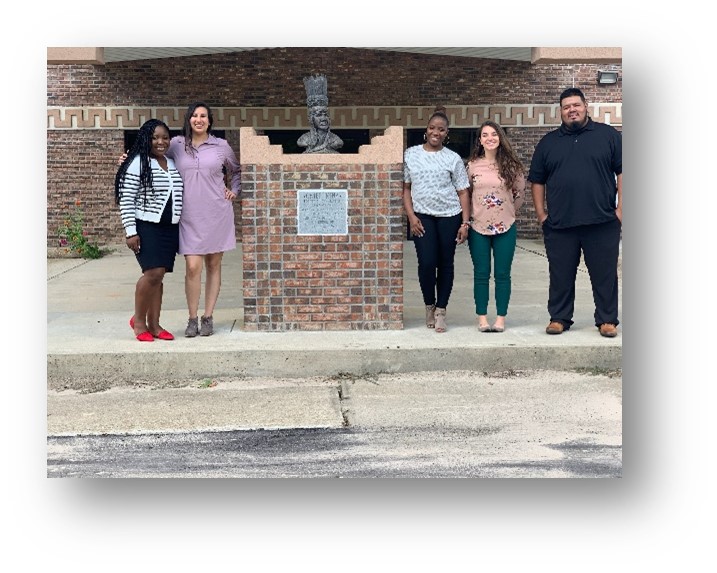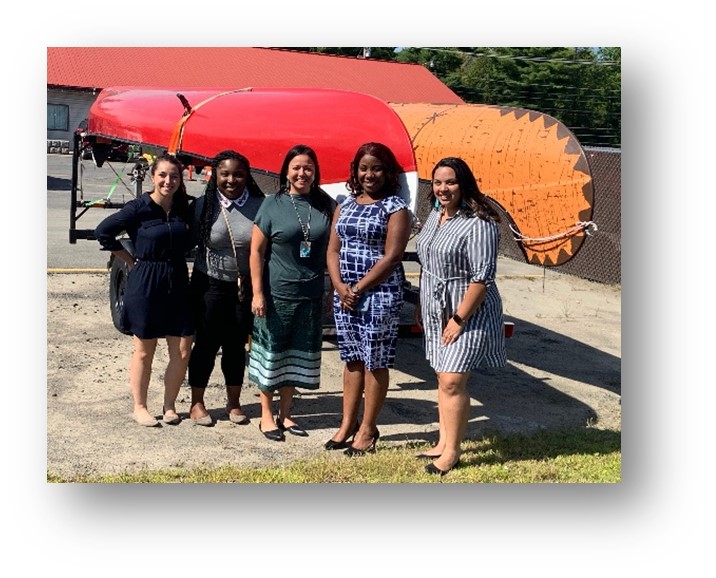 Opioid and Substance Use: In response to the opioid epidemic in Indian Country, we developed a multi-disciplinary Opioid Task Force to collaboratively address the misuse of opioids and other substances within Indian Country. This cross-sector collaborative includes representatives from the health, education, justice, and social service sectors, federal and non-federal partners, and USET member Tribal Nations. This group meets quarterly to develop and promote appropriate universal standards to address the opioid crisis. It also strives to share resources and best practices aimed at improving the health and well-being of Tribal Nations. Additional activities related to opioid and substance use include:
Working to Improve Purchased/Referred Care Data: We work with Purchased/Referred Care (PRC) sites to conduct data flow analyses to improve the quality and availability of opioid data. This work helps to identify data gaps that are specific to each Tribal Nation. Part of this process includes collaborating with the Tribal Nation and other key stakeholders to develop and implement a strategic plan for improving opioid overdose data.
Tribal Nation Opioid Prevention Programming: We work with USET member Tribal Nations to develop community surveys and needs assessments to inform strategic planning and prevention programming. Program recommendations consider the specific needs of each Tribal Nation and follow a holistic approach. We provide evaluation support to all participating Tribal Nations for their public health programming.
Training and Sharing Resources: We provide a number of webinars and trainings hosted on an organization and community level to share best practices and successful opioid prevention programming. These include trainings on streamlining PRC data flow and the use of Overdose Detection Mapping Application Program (ODMAP), a real-time overdose detection mapping tool.
Behavioral Health Videos
Domestic Violence
We can work together to break the cycle of abuse and find healthy ways to cope with trauma. The StrongHearts Native Helpline is a confidential and anonymous domestic, dating, and sexual violence helpline for Native Americans. Call, text, or chat to access their free services including crisis intervention, safety planning, and referrals to Native-centered service providers. Get help, learn how to identify abuse, or browse a number of other informative resources. Call StrongHearts at 1-844-762-8483 or visit strongheartshelpline.org
Suicide Prevention
We can all help prevent suicide. Reaching out is often the first step to help ourselves or those we care about find their circle of healing. The National Suicide Prevention Lifeline provides free and confidential 24/7 support to guide you or your loved ones towards healing. Over 2 million people called in 2020 to talk to someone who cares. No matter what problems you're dealing with, whether or not you're thinking about suicide, if you need someone to lean on for emotional support, or are worried about a loved one, reach out at 1-800-273-8255 or visit suicidepreventionlifeline.org.
Adverse Childhood Experiences
Adverse Childhood Experiences (ACES) are traumatic events that occur in early childhood, such as abuse, domestic violence, and exposure to substance misuse. These traumatic events can affect brain development and are linked to chronic illness, stress, and substance misuse in adulthood. Together, we can break the cycle of trauma for the next generations. Contact StrongHearts Native Helpline at 1-844-762-8483  or visit online at strongheartshelpline.org to find resources for healing from trauma, peer support, and more information on ACES.
Intimate Partner Violence
Being in a toxic and abusive relationship can feel like you are trapped, but there are resources available to help break the cycle and heal from the trauma. StrongHearts Native Helpline is a confidential service that provides information on domestic violence, as well as referrals to Native-centered domestic violence providers. Whether you need resources or just need someone to talk to, StrongHearts is there to help. Contact them at 1-844-762-8483 or chat online at strongheartshelpline.org.